We know you love using RoadSync, but you dislike transferring your transaction info into Quickbooks. Thankfully, we've found a way to integrate the two. Just like peanut butter and jelly, they're better together (bonus: no peanut allergy scares).
Please Note:
You must email support@jackr15.sg-host.com before proceeding to the 3 steps below.
You also must have an admin RoadSync account.
If you do not, the following will not be available to you.
How to Connect Your QuickBooks Account to RoadSync in 3 Simple Steps
1. Go to the admin page. Click on the Quickbooks link located on the left side navigation bar or the Quickbooks card in the main screen. Connect to Quickbooks and login to your Quickbooks account.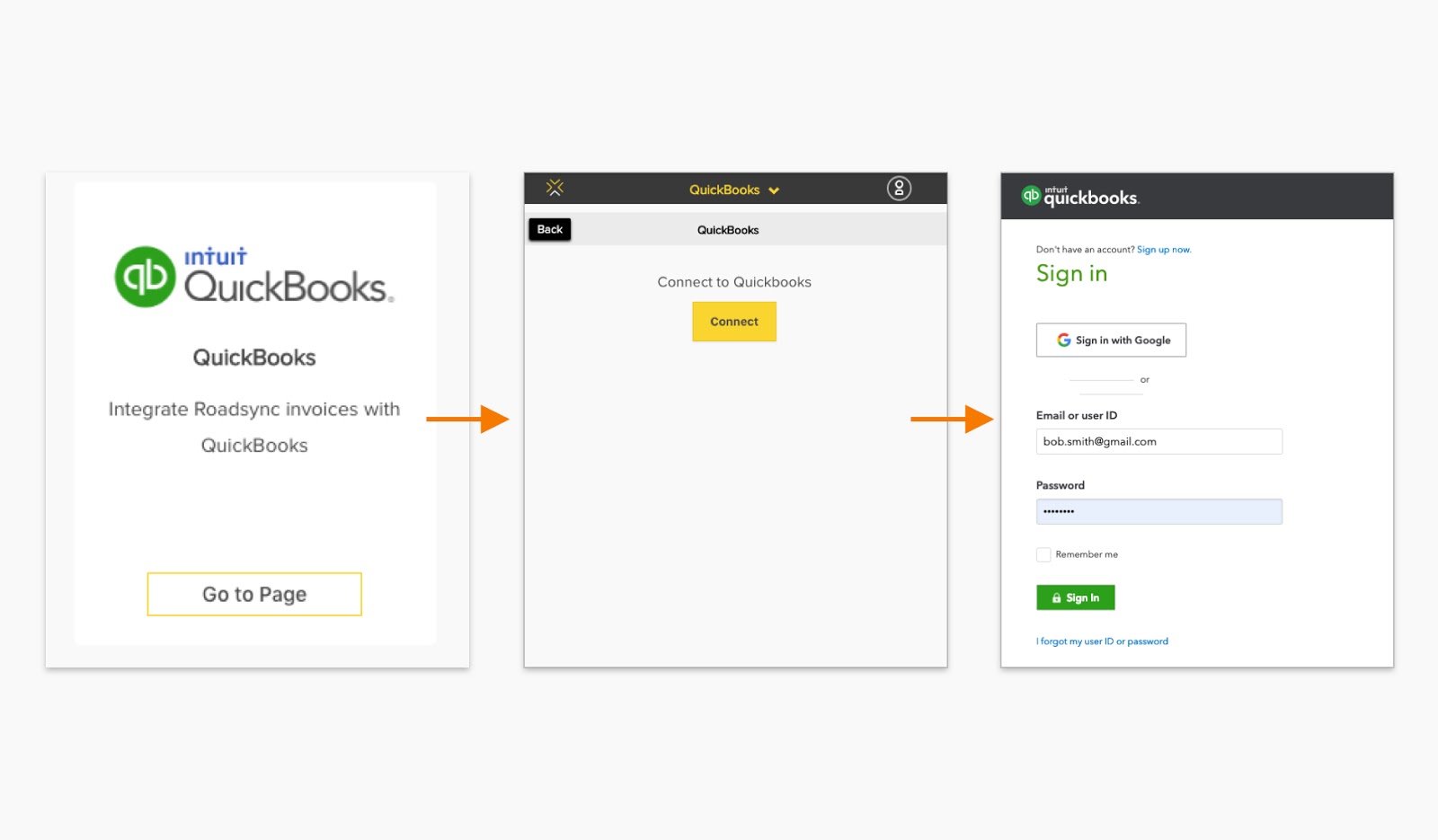 2. In Quickbooks, once you've selected the company you want RoadSync to connect with, authorize Intuit to share your data to RoadSync's platform by clicking on the connect button.
3. You'll be redirected back to the RoadSync app. Map the various accounts to your Quickbooks account. This will allow RoadSync to automagically classify transactions directly into Quickbooks. Click submit when you're done and that's it!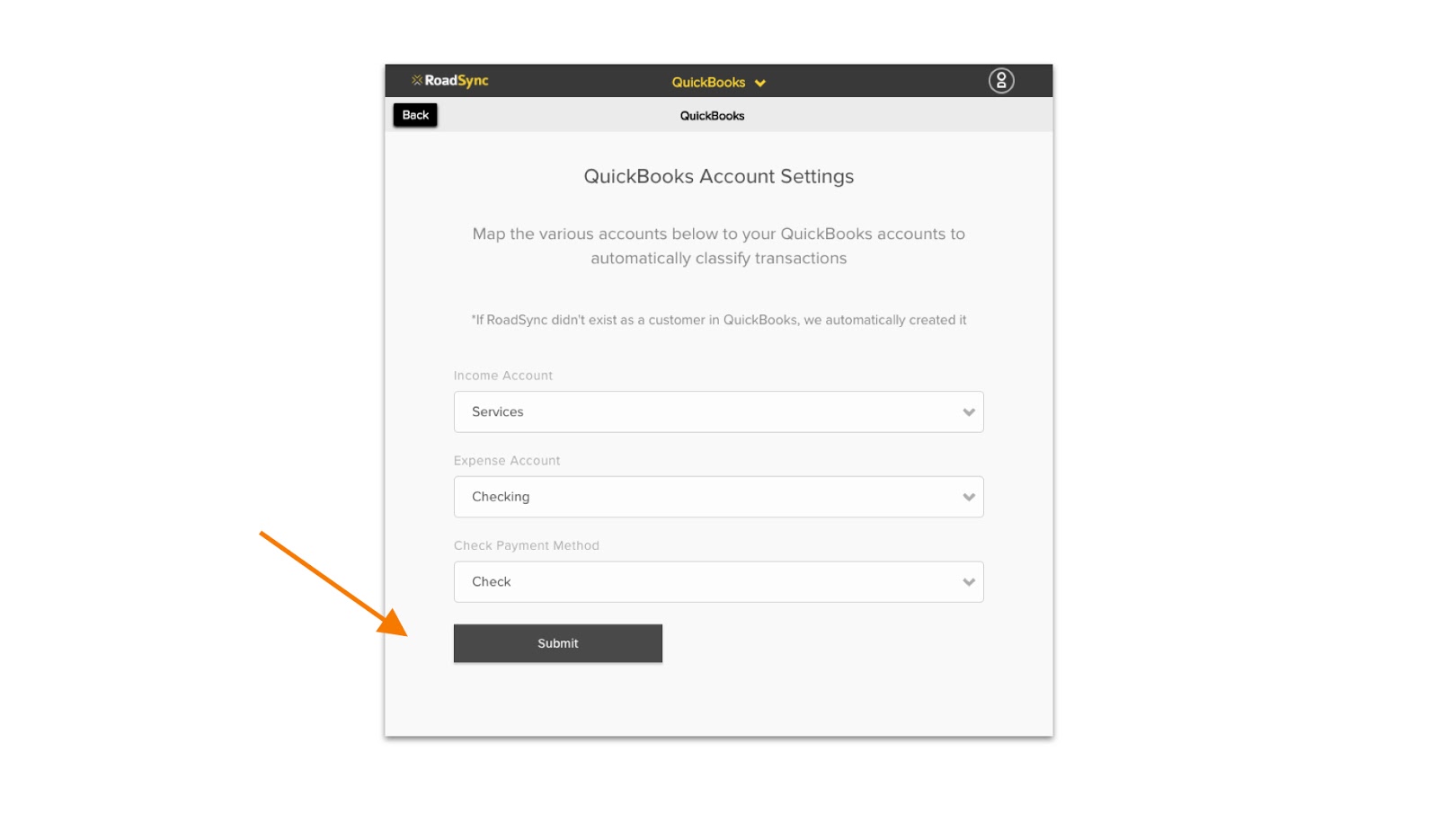 Shoot us an email at support@jackr15.sg-host.com to begin.