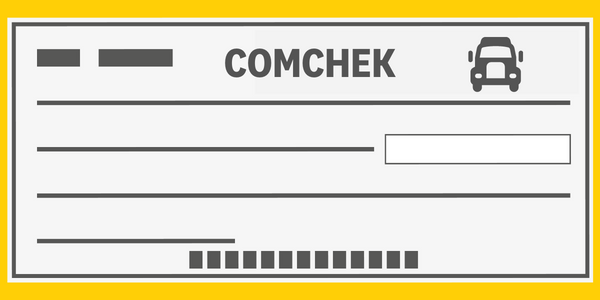 When driving a commercial truck, there are a lot of things to keep track of – your cargo, your route, and your paperwork, to name a few. And now, with the rise of digital payments, you can add one more thing to that list: how you get paid. In this post, we'll take a look at Comcheks – what they are, how they work, and what benefits they offer drivers. So if you're looking for an alternative to traditional paper checks, read on!
What is COMCHEK?
Comchek is a common payment method for businesses in the transportation and logistics industry and is often used by trucking companies. Comdata Comchek is the brand name for Comchek payments that are processed through Comdata, a leading provider of financial transaction services for the logistics industry.
Comcheks work similarly to standard checks, but with some distinctions. Comdata comcheks are usually a type of paper check used by shippers, brokers, carriers, and truck drivers in the trucking industry. Comcheks provide a payment method for businesses to pay employees, suppliers, contractors, and other various charges and accessorial fees that may incur over the road.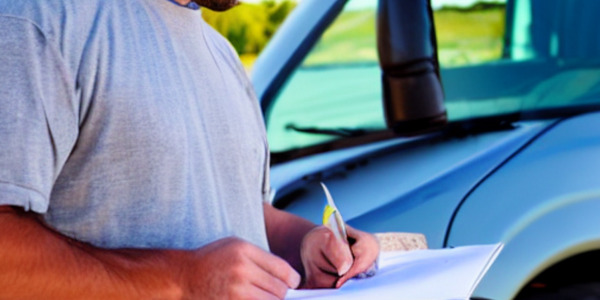 Comdata requires the payer to have an account with them to use their comcheks. A Comdata comchek is similar to a regular paper check but incorporates a special code called an express code made of a string of 14 to 18 numerical digits used to associate predetermined funds for authorization and tracking.
Comcheks are convenient because they can be processed electronically. In addition, comcheks have several security features that make them a safer choice than a regular check. For example, comchecks can be authorized for a specific amount so there is no risk of overspending.
Comchecks also have supplemental tracking numbers so they can be easily tracked and traced if lost or stolen. Finally, comcheks have a toll-free number printed on the front which is used for processing purposes.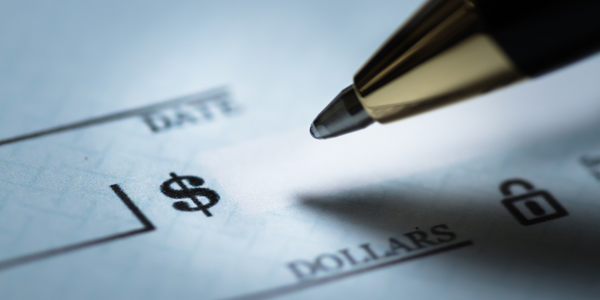 Uses of COMCHEKs?
Comcheks are similar to other payment methods within the transportation industry, such as fleet, fuel, and Comdata cards. Comcheks can be used to pay for fuel, key vendors, maintenance and repairs, and provide cash advances.
In addition, a trucking company can use comcheks as an act of emergency payment when paying their employees. Comcheks have several advantages over other payment methods. They are easy to use and can be accepted by most businesses.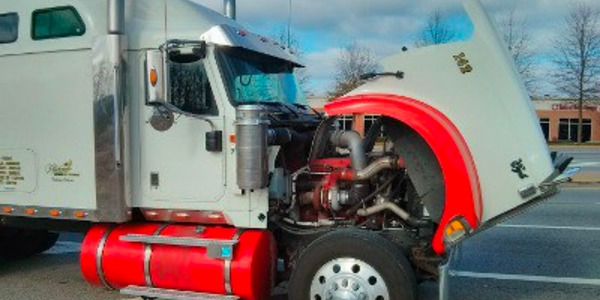 Locations such as truck stops, warehouses, and banks are typically equipped to accept comcheks. When used by the payer, they will need to have blank paper comchecks available and/or the express codes (a sequence of 14 to 18-digit numbers that are associated with a pre-authorized amount of funds).
To process a check via phone, the driver will need to call the toll-free number to receive the proper authorization number. To process a comchek electronically, the driver can access the Comdata app or use a provider like RoadSync Checkout to process checks quickly.
What are the Advantages of COMCHEKs?
There's no denying that comcheks offer a lot of advantages. Virtual Comchek, Comdata's latest payment method, gives the ability to transfer funds electronically. Electronic fund transfers give you the freedom to not worry about calling the toll-free number on the front of the checks to receive an authorization code.
Trucking companies can issue funds to drivers wherever they are at any time of the day. With the Comdata app, you gain and save time and money. No more paper and no more codes when using the app, funds are ready for use in any way you choose right at your fingertips.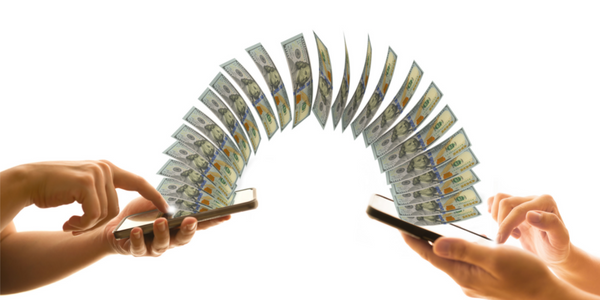 Comcheks also offer more security than traditional payment methods, such as supplemental tracking numbers, so you can rest assured your funds are safe. However, one of the biggest advantages of Comcheks is their flexibility. With Comcheks, you can tailor your financial needs to your specific situation. Keep your company's finances in check by knowing exactly what your drivers are spending money on when they make purchases.
Any Alternatives to Comchek?
Comchek alternatives may depend on what you are trying to achieve, T-Chek and Wex EFS are other alternative fleet check and payment solutions. These alternatives work similarly to comchek, but you'll have to obtain authorization by calling the T-Chek or WEX services before cashing it.
Additionally, RoadSync has various solutions that integrate and work with Comchek to streamline issuing and pre-authorizing funds as well as the ability to make and process fleet check payments such as RoadSync Checkout.
What is RoadSync Checkout?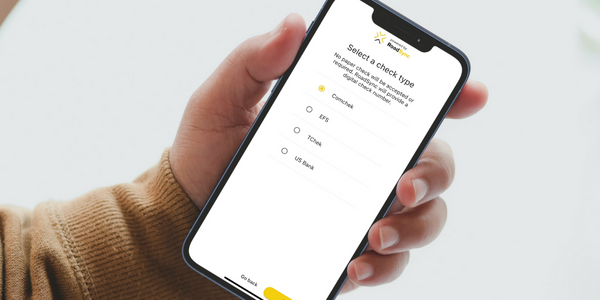 The trucking industry largely relies on comcheks, but these paper-based checks are easy to lose and often cause delays. RoadSync Checkout streamlines payment by integrating various methods into one digital platform–making sure transactions are quick and hassle-free.
RoadSync Checkout is a digital payment solution designed for those in the trucking and logistics industry, including drivers, warehouses, lumpers, and heavy-duty repair and tow operators. What has typically been complicated can now be processed quickly and without hassle.
RoadSync Checkout allows you to make or receive payments in seconds, whether it's via check (i.e. comchek or EFS), credit card, fuel card, or another form of digital payment
RoadSync Checkout is designed for simple, stress-free logistics transactions by automating and streamlining comchek transactions reducing friction, time, and human error often associated with express code authorizations and approvals. With RoadSync Checkout, payments are made easier, transactions process faster, vendors get paid quickly and drivers get back on the road.
TRUCKING PAYMENT TOOLS TAILORED TO the trucking INDUSTRY
RoadSync Checkout is a simple and easy-to-use digital payments platform with solutions to help save time, fight chargebacks, secure and ensure payments and keep cash flowing whether you are a heavy-duty repair and tow shop, lumper, warehouse merchant, or truck driver.
CHECK AUTHORIZATION
Process fleet checks instantly and eliminate bank trips. Payments are deposited automatically into your account.
CUSTOM INVOICES
Create invoice templates specific to the needs of your operation and set up detailed charges, fees, labor, parts, and more via a simple, digital invoice.
ON-THE-SPOT TRANSACTIONS
Take payments virtually anywhere and process transactions in seconds.
FAST, DIRECT PAYMENT
Collect payments in-facility or roadside processing transactions in a matter of seconds as well as get instant payouts from same-day transactions.
FRAUD PROTECTION
Payments made with RoadSync Checkout are always secure and protected.
MORE WAYS TO GET PAID
Ensure you get paid and accept a variety of payment methods from fleet checks, fuel cards, debit or credit cards, and more.
SECURE, DIGITAL TRAIL
With all transactions centralized and stored as digital documentation from payment confirmations to receipts, improve oversight and fight fraud.
INSTANT RECEIPTS
Shorten payment time and Days Sales Outstanding (DSO) with instant receipts.
Conclusion
If your business is in the transportation or logistics industry, chances are you've heard of Comchek. Comcheks are a type of check that's commonly used by trucking companies and other businesses in the industry. They work similarly to standard checks but with some distinctions.
Comcheks are convenient because they can be used to pay employees, suppliers, contractors, and other various charges and accessorial fees that may incur over the road. Plus, they're easy to use and can be accepted by most businesses. If you're looking for a new payment method for your business, Comchek might be worth considering.
Connect with us to learn more about how RoadSync Checkout integrates comcheks as a payment option for various logistics transactions.