MULTIPLE PAYMENT OPTIONS
PAY CARRIERS ANY WAY, ANY DAY
Quickly send payments to carriers and factoring companies based on your company's preferred payment method with options like Instant Real Time Payments, Same Day ACH, Check, and Fleet Check. Saving preferred payment methods streamlines and speeds up future carrier payments and back-office workload.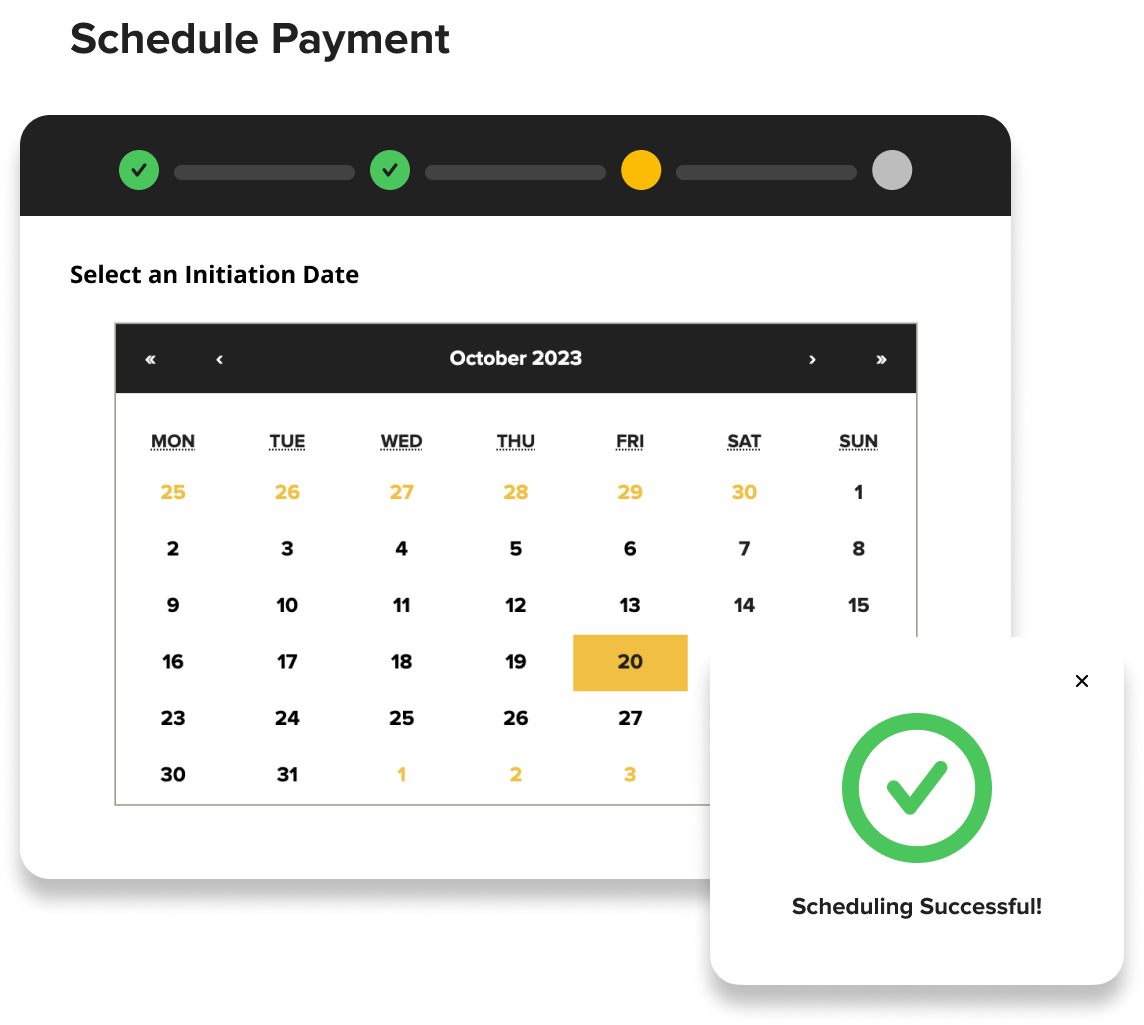 NEVER FORGET A PAYMENT
SCHEDULE FUTURE PAYMENTS
Timing is everything, that's why RoadSync Pay allows you to schedule payments in advance.  Don't rush your payment process to meet same-day deadlines.  With RoadSync Pay, we remove the stress of working late, by allowing you to schedule payments that align with your business needs!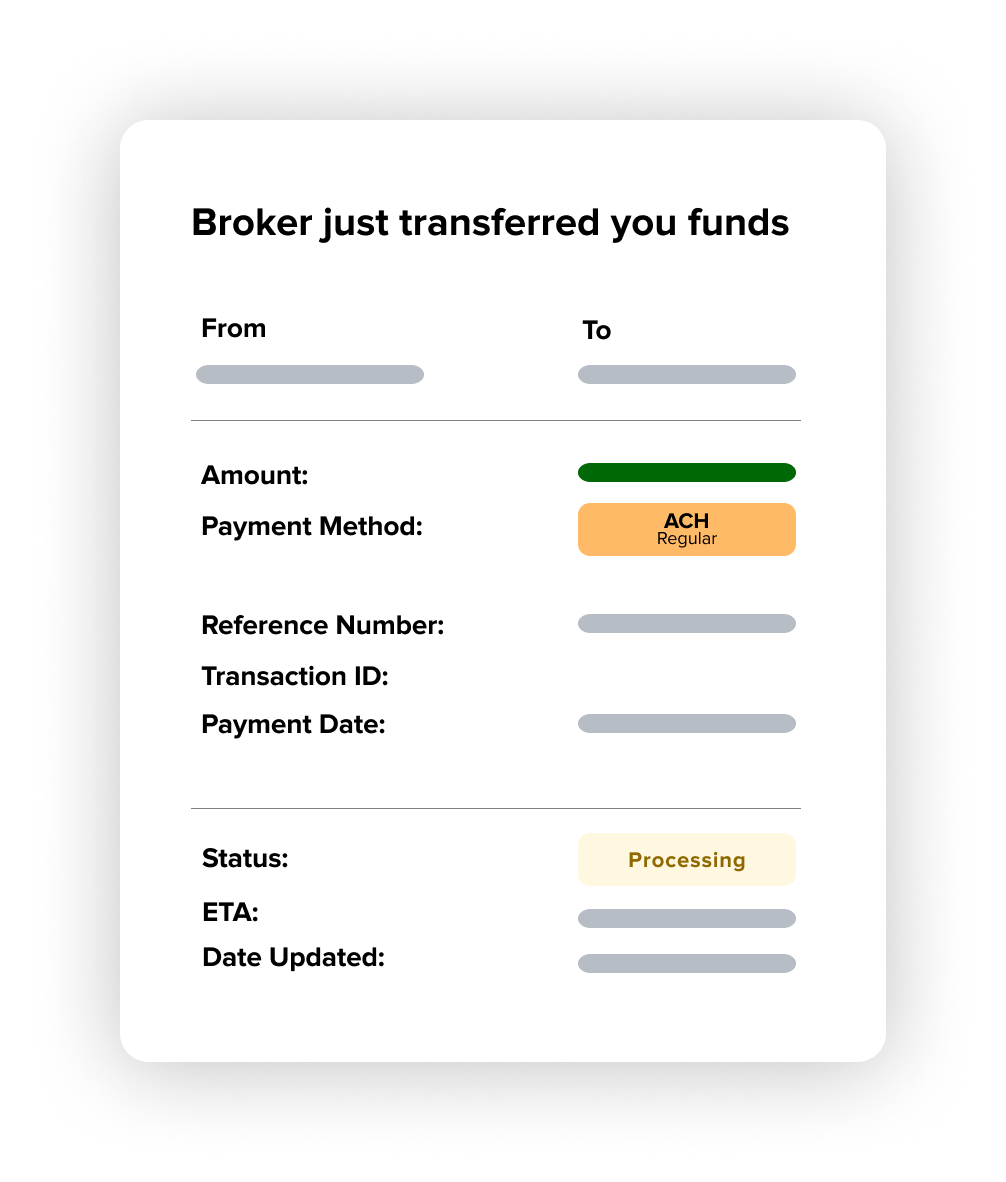 AUTOMATIC REMITTANCE EMAILS & FREE VENDOR PORTAL
KEEP CARRIERS & FACTORING COMPANIES HAPPY
Provide Automated Remittance Emails and Vendor Portal Access. Say goodbye to back-office stress by providing your carriers & factoring companies access to our Free Payment Status Portal!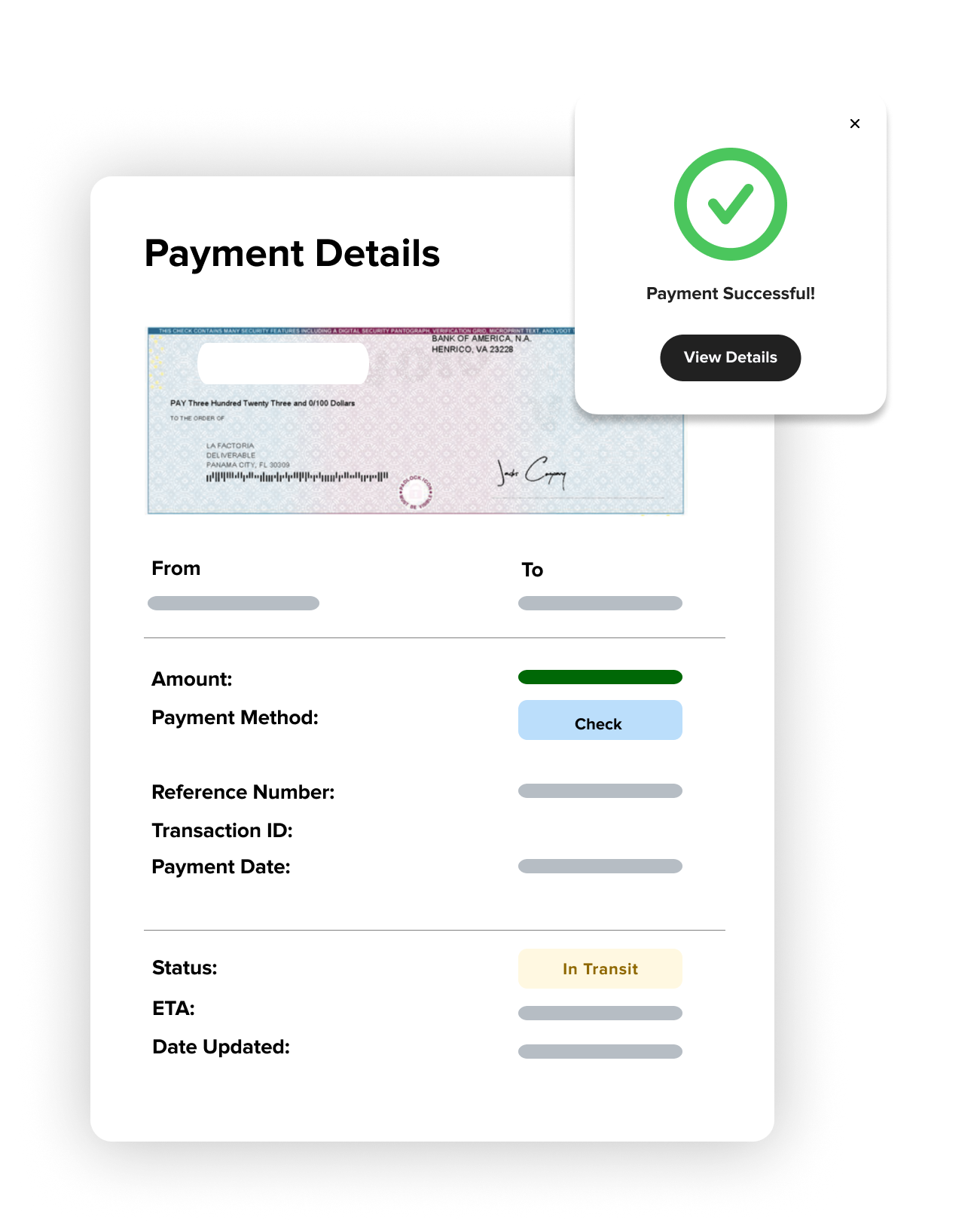 NO MORE POST OFFICE RUNS
NEVER MAIL A CHECK AGAIN!
Effortless Check Sending with RoadSync Pay! No more hassle of printing, signing, or mailing checks. Experience the convenience as RoadSync takes care of it all at the click of a button! What Our Customers Say
"I really enjoy using RoadSync Pay. It's a straightforward and helpful product that saves us a lot of time on manual tasks like writing checks and sending remittance emails. Now, we can dedicate more time to what matters most: growing our business!"
— Blue Titan Logistics, LLC
"I love it when other companies think about my company. Having sessions with the RoadSync team where I can share my experience and needs makes me feel heard and understood. There has been a huge impact in our business since we started using the platform, and their recently released features for scheduling and batching payments get us very close to moving our entire payment system to RoadSync Pay."
— Chaz Langeneckert
Director of Finance
"We hope we never have to stop using RoadSync Pay! It has challenged the complex interfaces of traditional payment solutions. Our experience is smooth, and we're saving in operations time and transaction fees."
— Pera Logistics LLC