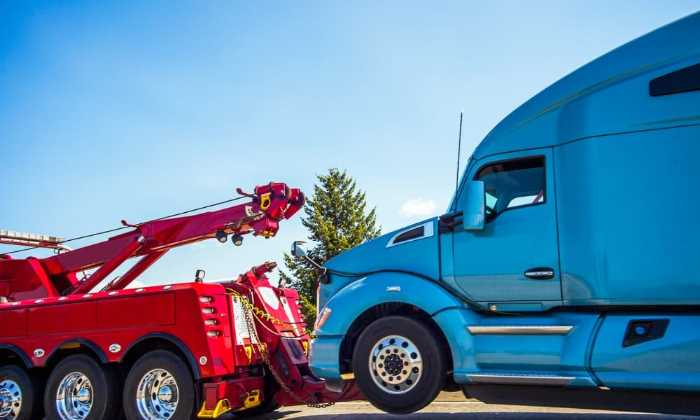 When it comes to towing and roadside assistance, time is of the essence and the more efficient you are the better. And as a tow truck operator, you know that keeping track of your finances is essential to running a successful business. While there are many ways to do this, using a tow truck invoice software can save you both time and money. In this blog post, we'll give you tips on how to best use tow truck invoice software to streamline your workflow and make the most of your profits.
What is tow truck invoicing software?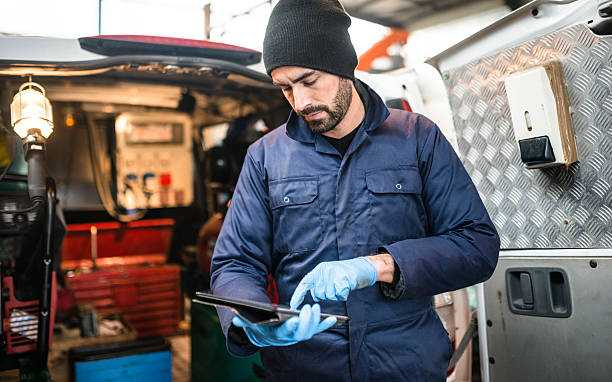 Tow truck invoicing software is a heavy duty repair and tow towing software that simplifies the process of creating invoices for roadside repair services. The software is designed to save time and money by streamlining the invoicing process, while also providing a convenient way for customers to make payments. Towing software allows you to manage your roadside repair business more effectively by giving you a way to keep track of your invoices. This type of software can be a valuable tool for tow truck companies, roadside assistance providers, and heavy duty repair shops.
How to find the right software for your business?
These days, there are a lot of software programs on the market that can help you run your business more efficiently. But with so many options out there, how do you know which one is right for you? Here are a few things to keep in mind when searching for the perfect invoicing software:
Make sure you have the right software.
Repair and tow truck businesses have different needs when it comes to invoicing, and not all towing invoice software is created equal. Most towing invoice software programs will allow you to create invoices for both services and repairs, but some may be better suited for one or the other. If you repair trucks as well as tow them, make sure the software you choose can handle both types of invoices.
No two businesses are exactly alike, so it's important to find a towing invoice software program that can be customized to fit your specific needs. Look for a program that offers a wide range of flexible features, from work order authorization to payment processing, so you can tailor it to the way you do business.
Automate as much as possible.
Towing invoice software often includes features that allow you to automate tasks like generating a professional-looking invoice with just a few clicks. Save your tow truck driver time by using a software that allows you to create a towing invoice template.
Invoices aren't just for customers – they're also important documentation for your business. Make sure the towing invoice software you choose offers robust reporting features so you can keep track of your revenue.
Use online payments whenever possible.
Most towing invoice software allows you to process and track payments online, which means less paperwork for you and fewer missed payments for your customers.
Use your tow truck invoicing software to build the perfect invoice template
What is a towing invoice?
When a customer receives towing or roadside repair services, they will also receive an invoice. The document will typically list the customer name and contact information, the repair or towing company contact information, as well as the dates and times of the services provided. It may also include a brief description of the services rendered, as well as any relevant images. In most cases, a towing invoice can be paid online or in person using the preferred invoicing software.
How do you write an invoice?
Invoices are an essential part of any heavy duty repair and tow business. But if you're new to the business, you may be wondering how to properly construct an invoice.
Writing a towing service invoice may seem daunting, but it's actually quite simple. Once you have all the necessary information, it's just a matter of putting it all down. Here are the steps you'll need to follow:
Start with the basics. At the top of the invoice, include your business name, address, and contact information. You'll also want to include the customer's contact details, like their name and address.
List the services provided. Be sure to list all of the services you provided, including towing, roadside repair, etc. Include the date(s) on which these services were performed.
Include an itemized list of charges. For each service, list the charges separately so that the customer can see exactly what they're being charged for.
Add any additional charges. If there are any additional charges (for fuel delivery, hourly rate, mileage, etc.), be sure to include them on the invoice document.
Include any relevant images on the invoice. If you have pictures of the service provided, this can be helpful in getting paid quickly.
With the right software you can create your own towing invoice template to help pre-fill all necessary information.
What services do you include on an invoice?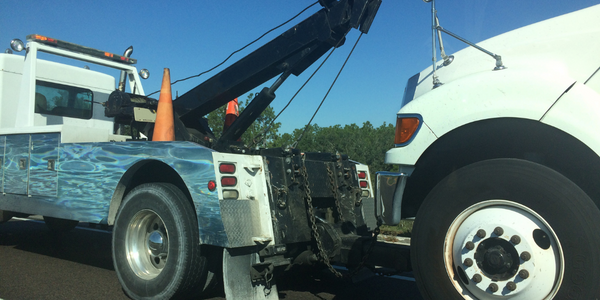 Towing services come in all shapes and sizes. Some are designed to help customers who have broken down by the side of the road, while others offer heavy duty repair and tow services. Here are some of the most common types of towing services:
Roadside assistance
This type of towing service is designed to help customers who have broken down by the side of the road. Services may include jump starting a dead battery, changing a flat tire, or providing fuel.
Local tow
This type of towing service is designed for customers who need their vehicle towed to a nearby repair shop or storage facility.
Long distance tow
This type of towing service is designed for customers who need their vehicle towed to a faraway location. Services may include transporting the vehicle on a flatbed truck or in an enclosed trailer.
Standard towing
This is the most basic level of towing service, and typically includes taking the customer's vehicle to the nearest repair facility or impound lot.
Emergency towing
This type of service is typically used when the customer's vehicle has broken down on the side of the road and needs to be towed to a nearby repair shop.
Heavy duty towing
This service is typically used for larger vehicles, such as RVs and trucks. It may also be used for vehicles that have been in an accident.
No matter what type of towing service a customer needs, most companies will be able to provide it. Ensure you are adding the appropriate towing service when building an invoice for your customer.
How to properly charge for towing services?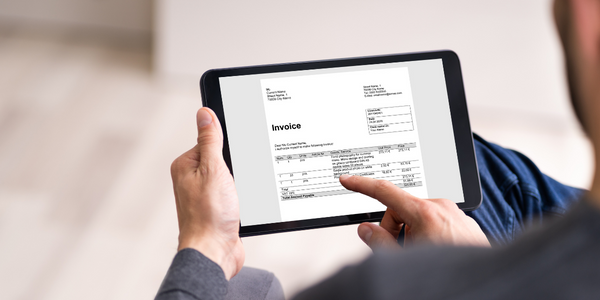 When you're building an invoice, you need to be able to properly price out your services so that you're making a profit, but not overcharging your customers. There are a few different factors that go into pricing tows, including the type of tow, the distance, and any special equipment or services that may be required.
Type of tow
The type of tow will typically determine the total price. There are three main types of tows: flatbed, wheel-lift, and dolly. Flatbed tows are generally the most expensive, as they require specialized equipment and training. Wheel-lift tows are the middle ground, while dollies are typically the cheapest option.
Distance
The distance the vehicle needs to be towed also plays a role in pricing. Generally speaking, the longer the distance, the higher the price. This is because it takes more time and fuel to tow a vehicle over a long distance.
Special equipment or services
If you need to use special equipment or provide additional services, such as roadside repair or heavy duty repair and tow, this will also affect the price. Generally speaking, the more specialized the service, the higher the price.
Customer demand
Customer demand can also play a role in how you price your services. If you're in an area where there is high demand for towing services, you may be able to charge slightly higher prices than if you were in an area with less demand.
Pricing your towing services correctly is essential for running a successful business. By taking all of these factors into account, you can make sure that you're charging a fair price for your provided services while still making a profit.
Keep your business protected
Attach work order authorizations to your invoices to protect your business. Work order authorizations are important for tow operators to have for a number of reasons.
For one, work orders provide tow operators with the details of the tow job, including where the vehicle is to be towed and what kind of tow is needed (heavy duty tow, winch out, flatbed tow, etc). This information is important so that tow operators can provide the correct services and charge the correct fees.
Work orders help to protect tow operators from chargebacks. They can be used as proof of completion when billing for roadside repair services as well as provide tow operators with a legal document that can be used to defend against improper claims of services. In summary, work order authorizations are an important tool for tow operators and should be obtained whenever possible.
TAKE THE STRESS OUT OF ROADSIDE REPAIR
Invoices play a very important role in any towing or heavy duty repair business. They help to create professional invoices quickly and easily, and provide records of work that has been completed for customers.
Overall, towing invoice software can save you time and money. The RoadSync platform can help streamline your business with easy digital invoices. Save time on paperwork and spend more time servicing customers. Get started today!