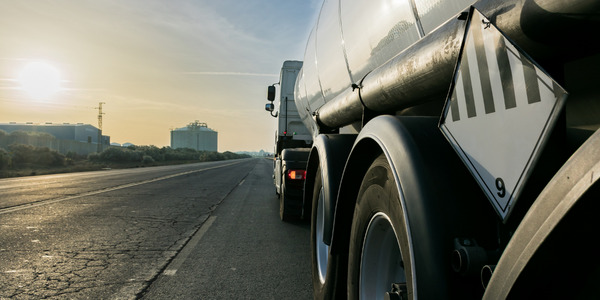 If you're a truck driver or own a fleet of trucks, then you know that haulage can be a challenging and demanding profession. From long-distance hauls to navigating through city streets, there's always something new to keep you on your toes. That's why it's important to make sure that your truck is in good condition at all times. By taking your truck to a commercial truck repair service, you can ensure that it's always running smoothly and that any potential problems are taken care of before they become bigger issues.
Commercial truck repair services offer a range of benefits for truck drivers, carriers, brokers, and owner-operators. By taking your truck to a professional repair shop, you can rest assured that the job will be done right and that your truck will be back on the road as quickly as possible. In addition, commercial truck repair shops offer a variety of services and amenities that make the repair process easier and more convenient for you.
Benefits of commercial truck repair services
Did you know that commercial truck repair services provide a variety of benefits? From ensuring your truck is in alignment with state and federal regulations to getting you back on the road as quickly as possible, there are plenty of reasons to take your truck to a qualified repair service. Here are just a few of the benefits you can expect.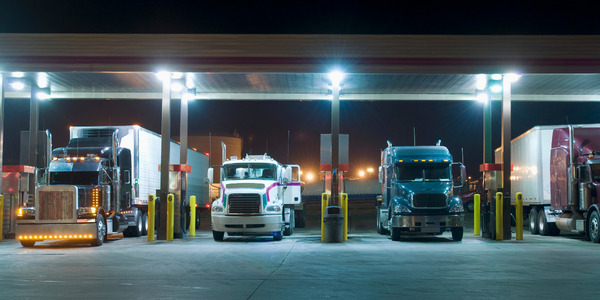 Quick turnaround times
One of the biggest benefits of working with a commercial truck repair service is that they can often get your truck serviced and back on the road much more quickly than if you were to do it yourself. This can be especially important if your truck is out of commission for an extended period.
Qualified technicians
When you work with a qualified commercial truck repair service, you can rest assured that the technicians who will be working on your vehicle are knowledgeable and equipped with experience in repairing trucks. This means they will be able to properly diagnose any issues and fix them accordingly.
Alignment with state and federal regulations
Commercial trucks must adhere to certain state and federal regulations governing things such as weight restrictions, size restrictions, and emissions levels. A good commercial truck repair service will make sure your truck is aligned with all applicable regulations so that you don't face any penalties or fines.
Peace of mind
By entrusting your commercial truck to a professional repair service, you can rest assured knowing that it is in good hands. This can be helpful if you need to take some time off for personal reasons or if your business needs someone else to take care of things while you're away.
Lower costs in the long run
Taking care of small issues early on can help prevent them from becoming bigger (and more expensive) problems down the road. A good commercial Truck Repair Service will help keep your truck running smoothly so that you don't have unexpected surprises down the line.
Improved safety
A well-maintained truck is a safer truck. Regular checkups and repairs will ensure that all systems are functioning properly, from the brakes to the engine. This reduces the risk of accidents and breakdowns on the road.
Reduced downtime
When a truck breaks down, it can cost businesses time and money while it's being repaired. Regular maintenance minimizes the chances of a breakdown, so your truck will be back on the road quickly with minimal downtime.
Longer vehicle life
With proper care, a commercial truck can last for many years without needing major repairs or replacements. Maintenance keeps all parts of the vehicle in good condition, helping it run longer without problems.
Truck repair services provide peace of mind that your truck is being taken care of by experts who know what they're doing. By keeping your truck in good shape, you can save money on repairs and keep your business running smoothly.
Types of commercial truck repair services
Commercial truck repair services can be a lifesaver for those in the trucking industry. They provide preventive maintenance, fleet maintenance, mobile repair, tire repair, truck washes, and more; all tailored towards keeping a vehicle or semi-truck on the road. Their services range from minor preventative steps like preventive oil changes to more major repairs such as replacing an engine or damaged part of the trailer. Many of these services also specialize in finding and purchasing truck and trailer parts that meet customers' exact specifications.
There is no shortage of vital services that make sure your commercial truck is working in top condition. For fleets especially, reliable truck repair services like these are key for avoiding unexpected delays or costly accidents. Best of all, with towing as another option available from many of these providers, you can still rest easy knowing any kind of issue can be taken care of quickly and easily. Whether you need simple maintenance done or an entire overhaul on an older vehicle, a good commercial truck repair service is worth its weight in gold!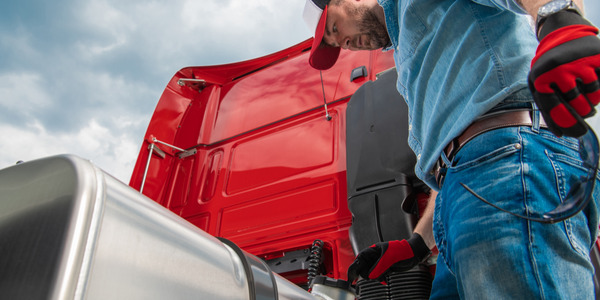 What is a mobile truck repair service?
Mobile truck repair services provide convenient roadside assistance for semi-trucks and other heavy-duty commercial vehicles at your specific location. Whether it is a roadside repair due to unexpected breakdowns, scheduled maintenance, or emergency roadside services, a mobile truck repair service can offer 24-hour coverage no matter the location.
Mobile truck repairs use cutting-edge technology and highly trained technicians to provide an accurate diagnosis of issues, saving time and money for drivers. They are licensed to perform repairs quickly and safely, getting you back on the road as soon as possible. Mobile truck repair services offer convenience, security, and quality roadside assistance so that you can move forward with confidence.
What is a tire repair service?
A tire repair service is in charge of maintaining tires for semi-trucks, heavy-duty trucks, trailers, and other fleet vehicles. Not only do they mend tires that are flat or punctured, but they also can provide preventative services such as balancing tires, positioning tires on the rim correctly, checking air pressure, and more. Tire repair services are an invaluable part of long-haul transportation and provide peace of mind that tires will not fail at an inopportune moment on the open road.
What is a commercial truck towing service?
Commercial truck towing is the process of transporting a fleet of heavy-duty trucks or their trailers with the use of special wreckers and tow trucks. It allows road service providers to transport damaged or inoperable vehicles from one place to another without causing further damage. Busy fleet operations can benefit greatly from commercial truck towing, as it can prevent long delays and associated costs with trailer repair or waiting for a replacement vehicle. With their range of services available 24 hours a day, professional commercial truck towing is the perfect solution for any fleet emergency you may encounter.
Don't hesitate to find commercial truck repair services near you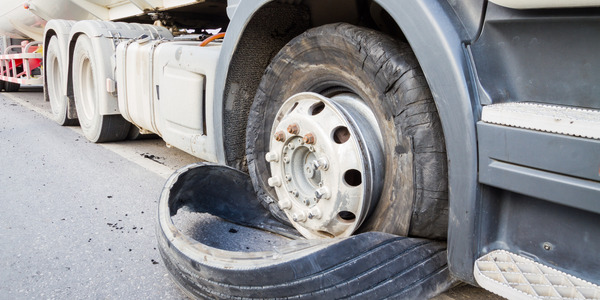 Commercial truck repair services are essential for keeping your business running smoothly. They provide peace of mind, in knowing that your truck is being repaired by experts. They also save you time and money, by avoiding costly mistakes. If you are in need of a truck repair service, be sure to check out BigRig411, our proprietary online truck service directory for truck drivers, owner-operators, and commercial trucking who need emergency assistance roadside. The directory is built to not only help truckers in need but also give heavy-duty repair and tow businesses within the RoadSync network a new opportunity to gain more exposure, which translates to more business. With over 1,000 listings, we are sure to have a repair shop near you.
Are you looking to get your business listed on BigRig411? Connect with us to learn more about how to become a RoadSync Checkout customer and join the RoadSync nationwide network.