The Fuel Management Problems for Small Business
If you're a small business owner who relies on your vehicle fleet to keep things moving, then you know how important it is to have a good fuel management system in place. One of the most important tools for fuel management is a fuel fleet card. But with so many different options available, how do you choose the right one for your business? This post will walk you through the basics of fuel fleet cards to help you decide your business needs.
What are fuel cards for small businesses & how do they work?
Fuel fleet cards are a type of credit card that businesses can use to purchase fuel for their vehicles. These cards can be used at gas stations, truck stops, and other locations that sell fuel. Fuel fleet cards offer reduced fuel costs and fuel reporting software.
As a business owner, applying for a fuel fleet card can save your business time and money. Fuel fleet cards make it easy to track and report expenses, so you can see all the purchases your employees make on the road. To use a fuel fleet card, simply present the card when making a purchase at accepted locations or withdraw funds from an ATM.
Fuel Cards vs. Credit Cards?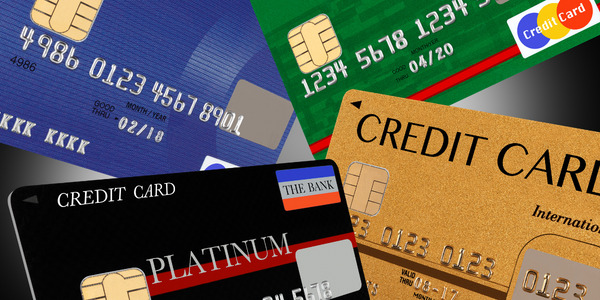 You're probably wondering what the difference is between a fuel fleet card and a credit card. After all, both can be used to purchase fuel, right? Well, there are actually quite a few differences between fuel fleet cards and credit cards.
For one, fuel fleet cards are designed specifically for fuel transactions and overall fuel management, whereas credit cards can be used for a variety of purposes. This means that fuel fleet cards generally come with fuel-specific benefits, such as access to discounts and rewards programs.
In addition, fuel fleet cards are typically linked to a fleet or fuel management system. This allows businesses to track and manage their fuel costs more efficiently. Credit cards are the most versatile option since they can be used anywhere but they typically aren't connected to any type of fleet or fuel management system. If you're not careful, it's easy to lose track of your spending.
So which is the best option for your business? It depends on your needs. If you want to closely monitor your fuel consumption data and spending, a fuel fleet card is probably the way to go. If you need more flexibility, a credit card might be a better choice.
What are the benefits of a fuel card?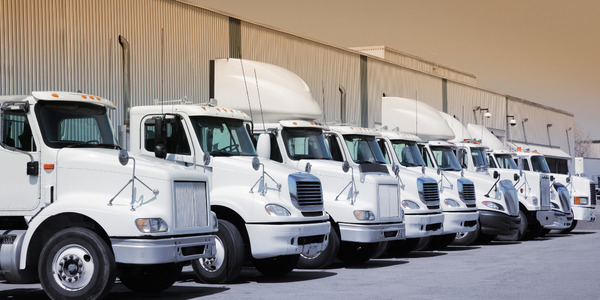 Businesses of all sizes and types can benefit from using a fleet fuel fleet card. There are numerous benefits to fuel fleet cards. As a business owner or fleet fleet manager, it is important to track fuel usage to look for any fuel waste or irregularities. Fleet managers can use fuel fleet cards not only to keep track of employee spending, but also monitor data trends and simplify reporting. Also, alerts can be set up on the card network which will help prevent card misuse and fraudulent activity.
The following list identifies how fuel fleet cards can be a valuable tool for businesses of all sizes.
Time saver
A fuel fleet card streamlines your company's fuel management. You don't need to worry about paper receipts, misplaced dockets, scanning, or month-end reconciliation again — it will all be handled for you. All of your fuel purchases will be sorted on a single tax invoice and statement so that you're prepared for tax season. If you have multiple vehicles and drivers, giving them each fuel fleet cards could save you time and hassle when filing expense claims and increase operational efficiency.
Control over fuel expense
A fuel fleet card that comes with a companion app gives you the ability to manage your cards, set up monitoring systems, download statements, and check transactions whenever you want. You can also control what your drivers buy using their cards so that you can track the costs associated with each vehicle in your fleet. Plus, create notifications to tell you if a driver breaks one of your pre-defined limits creating greater control.
Value
The most crucial benefit of having a fuel fleet card is that you can be sure to not miss out on potential tax deductions because of misplaced receipts. Some fuel fleet cards provide easy repayment choices- like being able to pay off your account with a credit card- which makes managing your finances much simpler. Others may offer discounts on the per-liter price of fuel, depending on the size of your organization.
Fraud protection
The best fuel fleet cards often come with anti-fraud technology, like individual PINs. This way you can track them easily. Many of these cards also offer an engraving service for an additional fee where you can have the driver's name or vehicle number engraved on the card to further avoid misuse and confusion.
Easy-to-find locations
While many fuel fleet cards are only accepted at a specific gas station brand, there are some that have broad networks and can be used at multiple service stations across the U.S. However, if you frequently drive a truck or manage a fleet of trucks, it's important to know which service stations along your route will offer the best deals and plan fueling stops accordingly. Luckily, most fuel fleet card vendors provide an easy system for users to locate the nearest participating gas station no matter their location.
Whether you operate a single vehicle or many vehicles, your business can benefit from using a fuel fleet card as an encompassing fuel management system to pay for fuel, maintenance, repairs, and other expenses. But not all cards for small businesses are created equal. How can you choose the best card for your team and your company?
What to look for in a fuel card in your small business?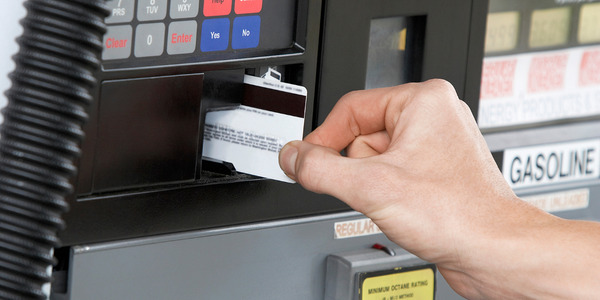 The first step to making your fleet more fuel-efficient is to track and evaluate your current fuel consumption. Use fuel management software to help you determine which vehicles use the most fuel and which ones are the most efficient for the tasks they need to perform.
With this information, you can make changes to how your fleet operates and that will aid you in deciding the best card for your business.
Here are some of the most important factors to consider while selecting a fuel card for your fleet:
Type of vehicle
The first and probably most important thing to think about is the types of vehicles in your fleet. This choice will be different for everyone based on what kinds of vehicles they have. If you have a lot of heavy duty trucks, for example, you'll want to make sure you choose a card that offers discounts at truck stops.
Alternatively, if you have a lot of electric vehicles, then you'll want to choose a card that gives you discounts on charging stations. Once you've considered the types of vehicles in your fleet, you can start to narrow down your options and find the best card for your business.
Type of fuel
Next, you need to consider the types of fuel used in your fleet. If you only use one type of fuel, then you can narrow your options down quite a bit. But if you have a mix of gasoline and diesel vehicles, then you'll need to find a card that offers both types of fuel.
Another thing to consider is whether you want a pump-price card or fixed-price card. As the name suggests, with a pump-price fuel card you pay the price at the gas station pumped when paying. However, with a fixed-price card you pay the same amount despite changes in pumping prices meaning it could be cheaper in the long run by 2 to 3 cents per liter than going without one of these cards.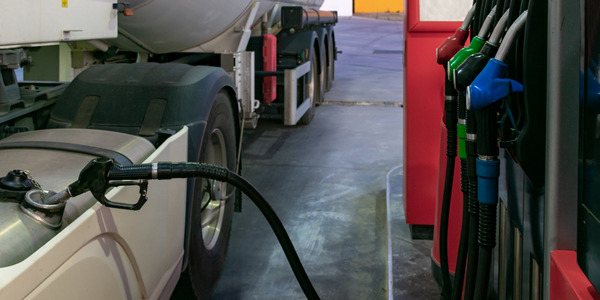 Branded or unbranded
Picking a branded or a non-branded fuel card comes down to the kind of driving your fleet will be doing.
Branded fuel cards offer the benefit of fuel discounts at designated gas stations. This can be helpful if your business has a specific fuel supplier that you use regularly.
Non-branded fuel cards, on the other hand, provide fuel discounts at a variety of gas station locations. This can be helpful if your business has multiple vehicles on the road and you want to give your employees the flexibility to fuel up wherever is most convenient.
Location and coverage
There are benefits to using a local, regional, or national fuel card. Make sure the card you're considering is accepted at the locations where your fleet does the majority of their jobs. Some fuel cards only work in certain states or regions, you'll want to make sure the card you choose will work no matter where you go.
Safety And Security
Reduce the risk of fraud by setting up fuel monitoring alerts. For example, if an unusual odometer reading is entered, or if there is an attempt of fuel theft, you will be immediately notified. Another way to protect against fraud is to set up fuel cards so that only authorized drivers can use them. This ensures that unauthorized users cannot make purchases with the card.
Financial tracking
Having your fuel costs in one digital dashboard reduces or eliminates the need for hard-copy fuel receipts, minimizing time spent on accounting administration. Odometer reading entries at the pump also help keep an accurate log of how much fuel your vehicles are using. Financial tracking makes it easier to monitor fuel spend, view trends, and generate reports.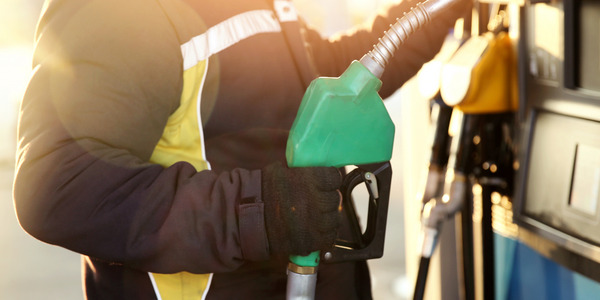 Maximize fuel management
When your business involves fleet management, it's important to have fuel management tools in place to manage the fuel expenses. This is where fuel fleet cards come into play – they help you stay organized, track spending, and improve driver efficiency. All things considered, it's essential that you carefully evaluate your business needs before selecting a fuel card provider and fuel management solution.
As you can see, fleet cards offer a number of fuel management benefits that can help any business become more efficient. By understanding the features and benefits of each type of fuel fleet card on the market, you can make an informed decision about which one is right for your organization and optimize your fuel management systems.
Digital Payment Made fast and simple
RoadSync Checkout offer more ways to accept fuel cards, fleet checks, debit and credit cards, plus digital, contactless options.
For more information on RoadSync's Digital Payment Solutions – RoadSync Checkout, https://roadsync.com/request-demo/.