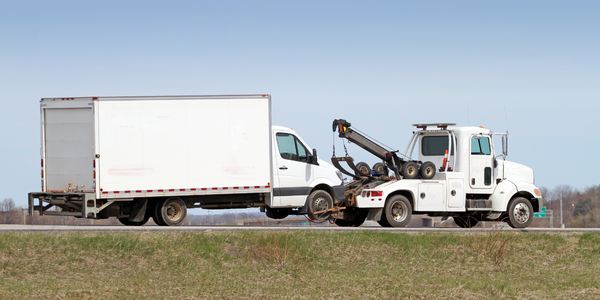 The tow truck industry is an excellent opportunity for entrepreneurs who are looking to start their own businesses. There are many different ways to enter the tow truck industry, and the best way to find out what works best for you is to do some research. This type of business is relatively easy to start and maintain, and there's always a need for reliable tow truck services. In this blog post, we'll provide everything you need to know about starting your very own tow truck business. So, read on to learn more!
Research the Towing Industry
Before you offer towing services, finding some basic information about vehicle towing from the automobile towing business is helpful. Take note of the following ideas; continue reading for additional details.
What does the towing industry look like in the U.S.?
The towing industry in the United States comprises tow truck companies and truck drivers who provide towing services to customers. This industry has existed for many years and has grown significantly in recent years. The towing industry is a vital part of the automobile industry and plays an important role in keeping America's roads safe. State and federal laws regulate tow truck companies, and tow truck drivers must meet specific requirements set by these laws. The towing industry is highly competitive, and companies must continually strive to provide quality services to their customers.
Towing businesses are relatively low-risk but have good chances of success as an entrepreneur. If vehicle failures continue and people continue parking in unreserved places, the auto towing business grows. U.S. towing business revenue reached $8 billion in 2019, but it doesn't seem to slow. But starting a tow truck company doesn't seem easy; gathering the necessary equipment takes time and dedication. A small business also involves countless challenges and difficult decisions.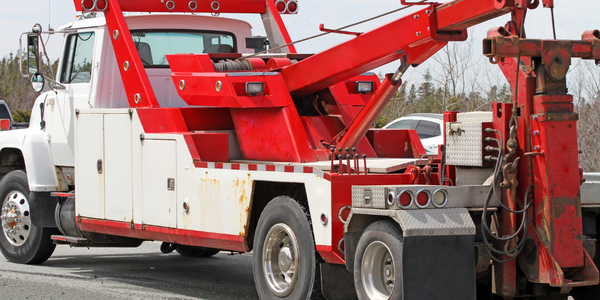 What is classified as a tow truck company?
Most tow truck companies are tow truck operators that use tow vehicles to tow disabled, illegally parked, Impounded, or otherwise indisposed motor vehicles. Tow truck drivers are generally responsible for hooking up and transporting the tow vehicle to the destination. Some companies also have a storage facility to keep the towed vehicle until the owner retrieves it or reasonable arrangements for pickup have been made. Many tow companies offer other services such as flatbed towing, roadside assistance, and recovery services. Sometimes, a tow truck company may just be a storage facility that stores repossessed vehicles until they are auctioned off or disposed of.
Choose the type of towing business you want
Tow companies provide a variety of services to their customers. A common type of towing service is heavy-duty towing, which is used to tow vehicles that are too large or too heavy to be towed by a standard tow truck. Heavy duty towing services are typically used to tow construction equipment, R.V.s, and other large vehicles. Towing businesses also offer various other services, such as flat tire, battery jumpstart, and lockout service. They can also provide emergency roadside assistance in the event of a breakdown or accident.
The tow truck is the most expensive but essential investment in your company. A new tow truck may cost more than $100,000. You can save money by purchasing a secondhand tow truck and still getting excellent results. The following are some of the distinct kinds of tow trucks that you'll be able to utilize for your operation:
Flatbed truck: 
This is the most widely used towing vehicle. It's long, empty bed with a flat top makes moving the towed car and securing it on the flatbed simple.
 Integrated tow truck: 
Tow trucks with more immense capabilities, such as commercial heavy-duty tow trucks, are often outfitted with extra axles for towing large vehicles like big vehicles or buses.
 Hook and chain tow truck:
Before flatbed trucks became popular, these tow trucks were very common. This sort of towing truck is ideal for transporting damaged cars to the scrapyard.
Your equipment needs will vary depending on what type of towing business you start. When choosing your towing business services, it is important to choose one that best aligns with your business plan and how you would like to provide services to your community.
Understand the necessary steps involved for a tow truck business startup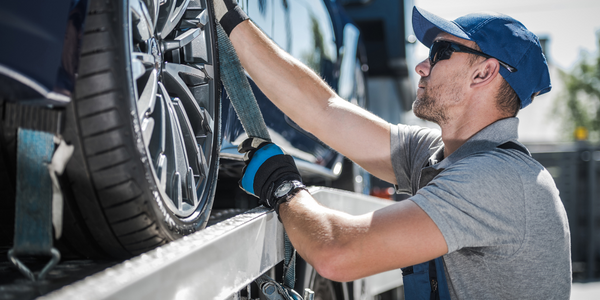 Choose a business entity and register your business
Before you can open your doors for business, you need to take care of some paperwork. In the U.S, that means registering your business with the proper authorities. The process can vary depending on the company you're starting and where you're located, but there are a few general steps that all new businesses need to take.
First, you'll need to choose a business structure. This will determine how you're taxed and how much personal liability you have in the case of debts or legal problems. The most common business structures to choose from:
Sole proprietorship:
The most basic business structure in which you are solely responsible for your personal and business taxes. Your personal and business taxes are combined. However, this simplicity comes at a price: you assume full responsibility (that is, your personal and commercial assets are exposed to risk). This may not be the best option when working in an industry that is vulnerable to a lot of danger.
Limited liability company (LLC):
LLCs can be formed as one entity or in collaboration with several business partners. This company structure is appealing to tow truck companies since you are granted some personal liability protection. You, the individual, are protected during a lawsuit.
Corporation:
A corporation is a separate legal entity that shares many of the liability and tax benefits that LLCs enjoy. There's more paperwork to go through, including writing bylaws and establishing a board of directors.
Secure a unique business name
The United States of America is home to more than 300 million businesses, according to the U.S. Department of Commerce. To minimize confusion, a unique brand name is advantageous. As soon as you've chosen a business name you like, contact your State Department's Office or Patent & Trademark Office to see whether it's available.
Get federal and state tax I.D.s
Applying for an employer identification number (EIN) is a simple process that can be completed online, by fax, or by mail. In order to obtain an EIN from the IRS, you will need to complete and submit Form SS-4. This form can be obtained from the IRS website or by calling the agency's Business & Specialty Tax Line. The form must be completed and returned to the IRS by mail or fax. Once the form is received and processed, you will be assigned an EIN. It's important to note that you will need an EIN to open a business bank account, obtain a business credit card, and file business tax returns.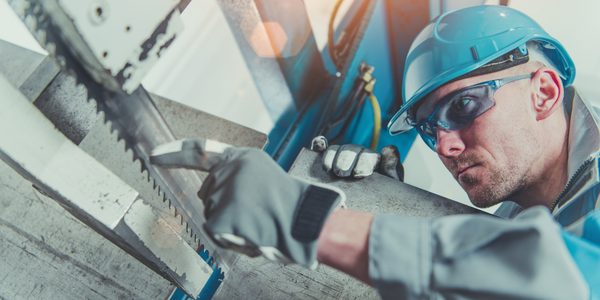 Secure startup funding
Securing initial startup capital is the engine that transforms your business plan into a reality. Because purchasing tow trucks may be a costly investment, this is frequently required for setting up a towing company. Here are some ideas for obtaining the funding you'll need to get your tow truck company started:
Apply for a business loan
Self-finance your business
Seek funding from your friends and family
Open a business bank account and credit card
Before you can start accepting payments for your business, you'll need to set up a business bank account and credit card. Applying for a business bank account is relatively straightforward, and once approved, you can apply for a business credit card.
When applying for a business credit card, you'll need to provide information about your annual revenue, the type of business you run, and the average monthly spending. Once you've been approved for a business credit card, you can start using it to make purchases on behalf of your business. A business bank account and credit card can help you manage your finances more effectively and make it easier to keep track of your spending.
Obtain licenses, permits, and business insurance
In order to run a towing service, specific licenses or permits must be applied. You may ask the state transportation department to ensure you meet the required requirements. Generally, tow truck business owners will need to secure the following licenses and permits:
Class B commercial driver's licenses
Required for drivers of cars and trucks weighing 26,000 pounds or more and towing vehicles with a towing capacity of 10,000 pounds or less.
Consent to tow permit
Allows drivers to tow vehicles with the permission of the vehicle owner.
Indictment management permit
Is required for towing vehicles without the vehicle owner's consent when service is requested by law enforcement.
Oversized vehicle permit
Required to operate large tow trucks that exceed the standard load limit
Private property permit
Is necessary for towing vehicles on behalf of a private property owner without the vehicle owner's consent. It is required for tow operators of non-consensual towing businesses.
Towing company license
Some states require that businesses obtain a special permit exclusive to towing companies
Purchase tow truck insurance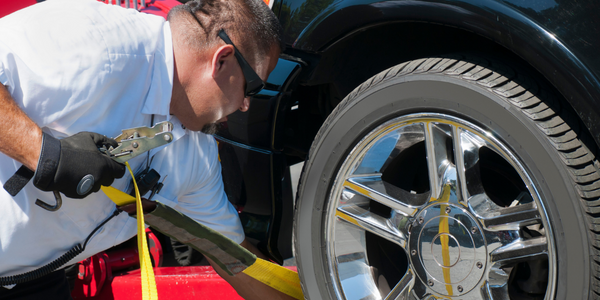 As you would expect, operating a towing business puts you and your drivers at risk from various road-related risks and dangers. Purchasing insurance protects you in the event of an emergency, and there are several sorts of insurance to think about for your company:
Auto-liability insurance
If you're at fault for an accident and must pay the other driver's medical and property expenses, your insurance will also cover you.
Physical damage insurance
If a tow truck is damaged in an accident, your insurance will cover any necessary repairs.
Comprehensive coverage
This can help you if your car is damaged due to an accident, such as fire, theft, falling debris, or animal collision.
On-hook coverage
Protects you should any vehicles get damaged while hooked up to your tow truck.
Uninsured motorist insurance
This is a no-fault coverage that, in the event of an accident with a driver who does not have insurance or as the result of a hit-and-run, covers any damage done to you or your passenger.
Calculate how much profit your tow truck business can make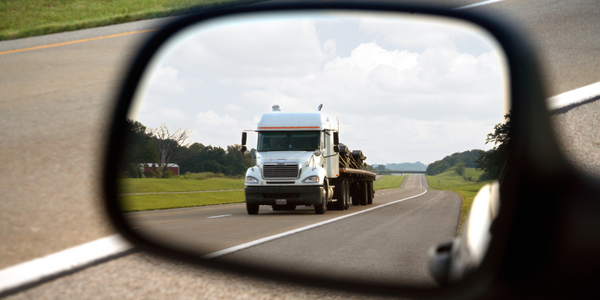 When you're first starting out in business, it's easy to get caught up in the day-to-day and lose sight of your long-term goals. That's why profit tracking is so important. Regularly monitoring your income and expenses ensures that your business is on track to achieve its financial targets.
This information can also help you identify where you may need to make changes in your operating costs or pricing in order to improve your bottom line. In short, profit tracking is an essential tool for any business owner who wants to stay on top of their finances and ensure the success of their enterprise.
Analyze startup costs and Assess the ongoing expenses to run a business
Being successful will also take careful financial planning. Below are some recurring expenses and startup costs that you'll want to account for in your budget planning:
Licenses and permits
Purchasing tow truck(s)
Tow truck insurance
Purchasing towing equipment
Employee salaries
Business Insurance
Marketing expenses
Vehicle maintenance and upkeep
Gasoline
Each of these expenses can result in severe damage to the profits of your tow truck business if ignored.
Determine how you will charge customers
Typically towing company prices range from $50 to $10 per mile with a $100 hookup charge and $0 per mile to the nearest lane. You need to be able to properly price out your services so that you're making a profit but not overcharging your customers. A few factors go into pricing tows, including the type of tow, the distance, and any special equipment or services that may be required.
Pricing your services correctly is essential for running a successful towing company. By considering all of these factors, you can ensure that you're charging a fair price for your provided services while still making a profit.
Marketing Matters: How to Boost Your Tow truck Business' Marketing and Branding Efforts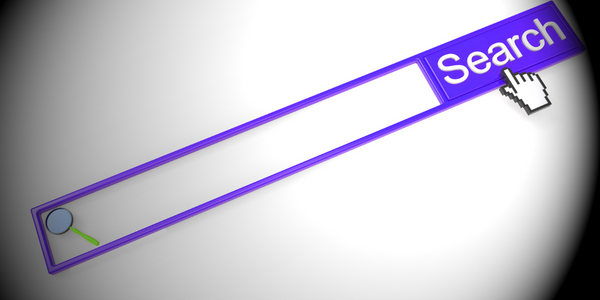 Once your company is in place, and you've acquired the trucks you want, it's time to expand your customer network. A successful marketing strategy — whether through advertising or word of mouth – can help potential consumers recall your brand during an emergency.
Below are some helpful recommendations for promoting your towing company:
Increase Internet Exposure
Tow truck business owners may see greater returns by increasing their Internet exposure. One of the most effective strategies is to utilize search engine optimization or SEO. Although this might vary from one person to the next, people searching for a towing company or towing service are looking for specific information about their automobile's condition and how much it would cost to repair.
They're also more likely to conduct a Google search if they need assistance. Increasing web traffic by following SEO best practices can help your website information appear on the top page of Google, which is good news.
Another idea is to complete online business profiles on sites like Google and Yelp to improve your chances of being found. Adding your business to online directories like Trackdown, NTTS Breakdown, and BigRig411 can also improve your chances of being found.
Several Methods for Obtaining Business
Multiple sources of business are necessary to expand your firm. Join the ranks of roadside assistance providers and police rotation activities, as well as commercial calls. Towing and non-profit vehicle donation pickups might also help you grow your company.
The American Auto Association (AAA) is a well-known roadside assistance provider. Many of the tow trucks they send are local companies, allowing you to expand your services. Many drivers are AAA members and rely on them as their primary roadside service company. You may improve your reputation and credibility by associating with this reputable name. Visit an AAA office to learn more about becoming a contractor for the organization.
Know your responsibilities as an employer
The early phases of establishing a tow truck company might be daunting. You'll most likely assume numerous tasks before employing staff, such as handling phones, going to the client's location, marketing, and balancing the books.
If you employ people, be sure to look into OSHA's Employer Responsibilities to ensure that you comply with your responsibilities as an employer. The following are a few key things to think about:
Put the employee's rights and duties in a clear area (particularly critical if you operate a central dispatch operation).
Make sure everyone understands the new procedures and that they know what to do in an emergency. Provide safety training in a straightforward manner.
Confirm that all of your tow truck drivers have obtained a Class B commercial driver's license and are adequately trained.
Keeping track of work-related injuries and illnesses
Grow and Hire Employees
When you start out and only have a few vehicles, it's OK to operate your business from the driver's seat. However, when you begin towing more cars and acquiring more trucks, it's time to set up a central dispatch center. A dispatcher is beneficial in a multi-truck company since they can handle multiple trucks at once. As your firm expands, you'll get more service requests and will need to hire additional personnel. Enhancing customer service skills among your call representatives will help you retain clients and attract new ones. Customer care, promptness, and professional services are powerful marketing tools for retaining current customers and attracting new business.
Is a new tow truck business right for you?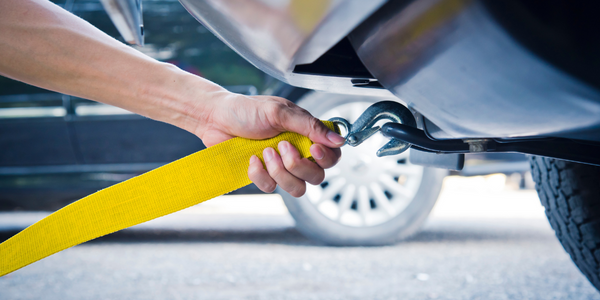 It's possible to start a new tow truck business, but it takes some gumption and dedication. Don't be scared to spend more time developing your business plan. It will lead you to success and help you acquire startup financing—particularly if you need tow trucks. If you follow these instructions, obtain the appropriate startup capital, and have a passion for servicing your customers, your tow truck company has a better chance of succeeding.