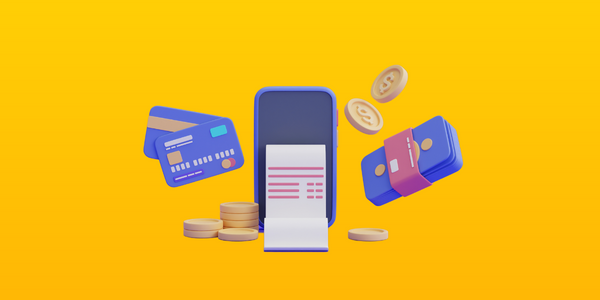 For many merchants such as busy warehouses and heavy-duty repair and tow operations, and even brokers or carriers, choosing a payment solution may come last on the list of priorities. However, for logistics businesses, having access to a reliable and secure payment platform is essential for any operation dealing with payments. Given an already disconnected supply chain and sometimes slower than desired processes, it's important to consider a payment platform that provides flexibility and reduces payment barriers, for easier and faster transactions, reconciliation and fewer delays.
That said, when thinking about the different types of payment solutions, there are two main types of payment solutions to consider: closed loop systems and open loop systems that offer just as their names suggests—either closed or open payments.
Closed Network vs Open Network
Closed loop payments have been around for years. Closed loop systems create a closed, one-way payment system as the only means to send and receive payments. An easy example is considering a brand or store app you have downloaded to your mobile phone, such as the Starbucks app, in which you pre-load funds to pay for various beverages and food. As a result, these funds are only usable for items at Starbucks locations.
On the other hand, open network solutions provide a two-way system that allow merchants or customers to send and accept different payment methods through a single secure source. Think Apple Pay's digital wallet, which allows a customer to pay different merchants via one solution. When it comes to taking payments, being able to accept various types of payments ensures you get paid faster.
In this blog, we're revealing the differences between closed loop payments and open loop payments, the pros and cons, and which offer the most flexibility, security, reliability, and simplicity for logistics merchants and their customers—drivers.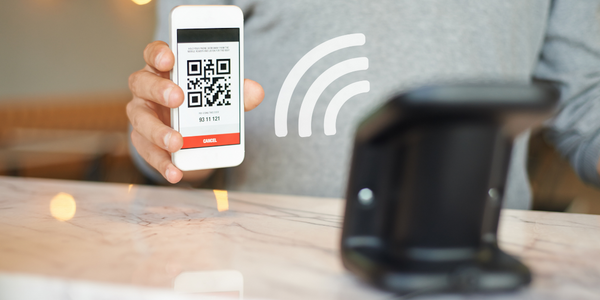 Closed Loop Payment Solutions
The main aspect of a closed loop payment solution is that businesses are limited to a single payment provider option. Businesses are not able to use any other type of payment provider because the system is designed to only work with one specific company within a network.
Examples of closed loop systems
One example of a closed payment system are closed loop cards, which can come in the form of credit cards, debit cards or gift cards that can only be used at certain merchants. Gift cards and other pre-loaded or authorized electronic funds may be referenced as closed loop mobile payments where funds can be added or pre-authorized to an account, and then used only at that designated location and/or for a certain type of mobile payment.
Benefits to Closed Loop Systems
The biggest advantage of closed loop payments is that they create a proprietary network to essentially control the transaction.
For a merchant or broker/carrier, closed loop mobile payments may:
Provide more granular and historical data into transactions

Reduce fraud with control over how, when and where payments can be used

Increase loyalty or usage if there are incentive-based programs in place
Specifically for merchants in the logistics industry, closed loop system providers claim that it improves security by removing cash and checks from the equation, lowers payment wait times, and can reduce the complexity of accepting payments. Many payments can be accepted instantly and digitally, which can make it easier to track inventory and funds. While having only one payment option may seem simpler, it is also restrictive and limits the payment options available.
The Downside of a Closed Loop Payment
While maintaining control over mobile payments might be seen as a huge advantage, what happens if a customer is not equipped to pay via a closed loop card or closed loop method?
The disadvantages for warehouse merchants with closed loop mobile wallets:
Inflexible or limited payment methods

Inability to accept other forms of payment

Delays and lost time

Hidden costs and fees

Lost revenue
If a merchant sets up a closed loop mobile payments system, it is unlikely that all drivers or other payees interacting with the operation will have the ability to pay via that system. This may result in a limited number of payment methods available that the warehouse can accept, ultimately, slowing down financial transactions and causing delays at the dock doors with drivers.
In addition, there may be hidden costs and fees associated with time lost and delivery delays as well as out of network payment fees to process a transaction.
Not having the flexibility to accept a wide variety of payment options is a common complaint from merchants that choose a closed network solution. It can cause unnecessary delays and frustrations for merchants and drivers who would rather focus on growing their business and getting to the next delivery.
Closed Loop Networks Lack Flexibility
Ultimately, the lack of flexibility is often an unnecessary constraint for many operators. Merchants and drivers have a demanding workload and need to have the ability to accept and leverage a wide variety of payment methods to avoid any disruptions in their supply chain. The last thing a driver wants to worry about is how they will pay for specific fees over-the-road, and warehouses can't afford to not to collect revenue.
What is an Open Network Payment Solution?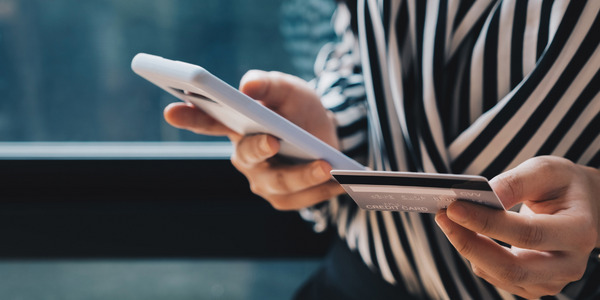 Open loop network solutions are not limited to any one payment option.
As the name suggests, open payments solutions allow businesses to use multiple payment providers interchangeably without having to worry about any type of delays or incompatibilities across customers.
With the increase in payments being made via mobile wallets and/or from mobile devices, the versatility and flexibility that open payments provide are key.
Mobile Payment Stats
The number of consumers making mobile payments pre-pandemic was around 900 million. By 2020, that number rose to 1.48 billion.
The rapid growth of the mobile payments market may have partially been contributed to COVID-19, however, many other factors such as increased convenience have also played a role in the rise of digital payments.
That said, open loop mobile payments allow users to easily pay from centralized mobile wallets or systems at many different locations. For the merchant, an open loop network means being able to accept more payment methods and collect more revenue.
Benefits of Open Payments
Open loop payments provide a number of advantages to multiple players across supply chain transactions. From a broker or carrier and their driver to the warehouse, open payments ensure faster, easier and more flexible payments helping avoid delays across supply chain interactions.
Open Payments Deliver Key Advantages to Drivers
Payees (i.e. end-users, customers, truck drivers) benefit from open payments simply via the convenience it provides by not limiting or requiring a certain payment method at a warehouse or merchant location.
You can imagine if a driver is making multiple deliveries in a day or week they do not want or need the hassle of worrying about whether they have the right form of payment for accessorial and other over-the-road fees they may encounter. Drivers need payment flexibility and open payments provide that.
The other benefit for drivers and warehouse staff alike comes specifically with open loop mobile payments making contactless payments via a number of payment methods even easier.
Open Loop Technology Benefits for Warehouses
Open loop payments increase the number of payment methods you can accept at your warehouse facility. As a result, you are able to capture more revenue.
Rather than limiting or requiring a certain payment method as in a closed loop system, open payments allow the merchant to let the customer pay via the method that is most convenient or best for them. This reduces the chance that a driver does not have an accepted form payment, ultimately increasing your ability to collect on fees.
Leveraging open loop technology can also present future opportunities to integrate or incorporate new payment methods that become available.
Open payments also reduce having to manage multiple, fragmented proprietary applications and hardware for each and every vendor.
Open Payment Benefits for Logistics Organizations
Increases flexibility and choice of preferred payment methods, expanding the payment options available for the merchant (warehouse, heavy duty repair and tow shop, etc.) and the customer (driver, carrier or brokers).

Speeds up transactions ensuring neither the merchant nor the driver have to identify other means of payment.

Improves long term scalability with integrating new payment methods

Creates a digital mobile payment trail making data more accessible for all parties on when and how payments occurred speeding up reconciliation and other reimbursements.

Eases the payment process for all parties.
Disadvantages of Open Payments
The disadvantages of one system are usually the advantages of another. In the case of open payments the advantages might actually outweigh the disadvantages. What should be considered is whether the benefits associated with a closed loop system outweigh those of an open loop system such as the ability to collect on fees via one method vs multiple payment methods.
Security is sometimes touted as a disadvantage for open-loop payments with the argument that closed loop payments can only be used for one thing or in one location reducing fraud. While that may hold true in some cases, today's digital trails and pre-authorized forms of payment such as fuel cards, company issued credit cards and EFS and Comdata codes, which can easily sent from RoadSync Advance, help reduce fraudulent payments and allow for quicker identification on the misuse of funds typically by the carrier or broker.
While a closed system can sound good initially, it frequently comes with unnecessary complications in an already disconnected supply chain.
The Road to Logistics Payment Flexibility—RoadSync
Over the last few years, complaints about closed network payment solutions and the inconvenience for all parties involved have increased significantly. Logistics merchants and payees simply don't have the time to waste on a payment solution that leads to delays and payment barriers in an already disrupted supply chain.
If you're considering or looking for a flexible payment solution, look no further.
RoadSync's digital payment platform was built on the mission of giving freedom to merchants and drivers to use the payment methods they prefer. RoadSync incorporates and makes available a variety payment methods such as cash, credit/debit cards, fleet check, EFS, Comdata money codes, and fuel cards.
To ensure that industry standard payment methods such as fleet checks and payment codes can be processed securely and rapidly, RoadSync has established partnerships with leaders like Wex/EFS and Comdata.
RoadSync is quickly becoming the industry standard for logistics digital payments providing preferred payment methods of truck drivers, carriers, brokers, and warehouses; as well as the quickest payment processing times and the highest level of security for merchants and payees.
How RoadSync's Flexible Digital Payment Solution Works
With RoadSync Checkout, a warehouse can send a digital invoice to the driver to pay in a few seconds. The driver can instantly pay via their preferred payment method including cash, credit/debit card, fleet check (EFS / Comdata payment codes), and fuel cards.
Ensuring numerous payment options, RoadSync creates fewer restrictions on both the warehouse and drivers. The warehouse knows they will get paid quickly because the driver can use any number of payment methods, and the driver has the ease and convenience of not having to worry about which specific payment type to use.
RoadSync's open network payment solution ensures that all transactions are connected seamlessly, regardless of the payment method, and even offers a hybrid closed-loop payment when a broker or carrier utilizing RoadSync Advance pre-authorizes a direct payment to a warehouse merchant location using RoadSync Checkout. The best of both worlds.
Learn More How Your Logistics Operation Can Benefit from a Flexible, Digital Open Payments Platform
Connect with our team and see how RoadSync can remove payment barriers and get your business on the road to success.