BACK TO BASICS: AN INTRODUCTORY GUIDE TO EFS CHECKS
For years, EFS check payments have been a staple within the transportation and logistics industry. Carriers often issue EFS checks to their employees, as this payment method allows the company to limit how and where drivers can spend money. These checks can be used at warehouses, 24/7 repair shops, and other facilities that serve commercial truck drivers.
If you are involved in the trucking industry, it is vital that you understand how to process EFS checks. With that in mind, we have created this crash course as a guide to EFS check payments.
Below, we show you how to use EFS checks, outline some benefits to this payment method, and also highlight an emerging digital payments solutions for the logistics industry.
Want to say goodbye to your paper checks and manual payments? Contact us to learn more about RoadSync's digital payments solutions for the logistics industry.
WHAT IS A EFS CHECK?
The term "EFS" is an acronym for Electronic Funds Source, LLC. This is the company that issues EFS checks. WEX, Inc. purchased EFS in 2016, establishing a major player in over-the-road (OTR) financial solutions. The organization also provides several other payment solutions to carriers and logistics companies, including fuel cards and money codes, but more on that a bit later.
Simply put, an EFS check is a physical payment that looks and functions much like a personal check. An EFS check will have several blank fields, such as the recipient of the payment and the date of the transaction. It also has several identifying labels so that the recipient knows the efs check is authentic.
What is an EFS Number?
In addition, EFS checks have unique tracking numbers, which are as follows:
Authorization number

Transaction number
Issuer number
All three efs numbers are required in order to process and ensure EFSLLC check verification.
WHAT IS A MONEY CODE?
EFS has begun to phase out paper checks in favor of Money Codes. An EFS Money Code is a 10-digit number that drivers can use to obtain funds. These codes are accepted at most financial institutions and truck stops.
With that being said, truck stops limit how much money drivers can acquire using these codes. For instance, Pilot, Flying J, Love's, and Road Ranger truck stops all have an EFS limit of $999.99. TA-Petro has a much lower threshold of just $300.
Unfortunately, EFS Money Codes may not give carriers as much control over how drivers spend funds. As a result, some companies are hesitant to transition away from paper fleet checks.
HOW TO ORDER EFS CHECKS?
To use EFS checks, it is important to understand the entire EFS LLC check verification process. But first, you will need to order EFS checks and create an EFS account. Once you create an account, you can order EFS checks anytime. It is also possible for drivers to pick up blank EFS checks at certain truckstops and other locations.
If a driver has a blank EFS check, he or she will need to contact the company who will ultimately pay for any related expenses that they incur over-the-road.
Before the driver can make a payment using an EFS check, they must contact the issuing business—typically this is the carrier or broker of truck drivers. During the phone call, truck drivers must specify the exact transaction amount and explain what they need to pay with the funds.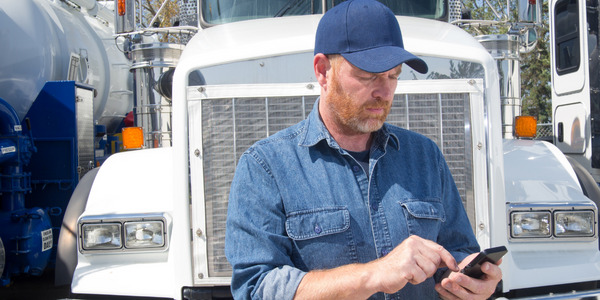 If the company approves the payment, they will provide the driver with a transaction number and an issuer number. However, the authorization number is also required for EFS check processing and verification.
EFS Number Types
An EFS number—all three—are key for efs check verification. Let's take a closer look at the specifics of each efs number.
Authorization Number
The authorization number is the efs number used to confirm that the efs check is valid and that the funds are available. The authorization number is also use to track efs checks and ensure they are not duplicated.
Transaction Number
There will be a string of numbers in the upper right-hand corner of efs checks. This is the transaction number, and it's used to identify a specific efs check. Transaction numbers are assigned when efs checks are created, and is used to track an individual efs check and ensure that it's paid correctly.
Issuer Number
An issuer number is a unique identifier assigned to efs checks. This number is used to track the efs check and to ensure that it is properly processed. The issuer number is also used to verify the identity of the efs check's recipient. When you receive an efs check, you will need to provide this number to your bank in order to have the check deposited into your account.
EFSLLC Check Verification
Once the driver obtains the first two tracking numbers, they will provide the fleet check to the merchant. The vendor is responsible for contacting EFS (efs llc com) and obtaining the authorization number. After they acquire this final efs number, the merchants and truck drivers can complete the transaction and pay for any required fees or services.
BENEFITS OF EFS CHECKS
EFS checks have remained a popular payment method because they offer several distinct benefits to both truck drivers and carriers. These allow drivers to safely and conveniently acquire funds to pay for essential services while out on the road. EFS checks are also used in the purchase of goods or paying for work-related accessorial fees.
Logistics companies and carriers rely on fleet checks for expenses and overall reimbursement and expense management process. The specific details of every transaction are tracked and documented by EFS. Carriers can review this information to conduct audits of driver purchases. This allows them to safeguard against fraud or misappropriation of funds.
In short, EFS checks allow carriers to closely regulate how and where drivers spend funds that are provided to them.
ARE THERE SHORTCOMINGS WHEN USING EFS CHECKS?
While there are many perks to using fleet checks, there are also a few noteworthy drawbacks to this widely used payment method.
Perhaps the most significant issue is that the fleet check or Money Code verification process can be quite tedious. Drivers must call the issuing company and obtain the first two tracking codes. Then, the recipient of the check has to contact Electronic Funds Source, LLC, in order to acquire the final code.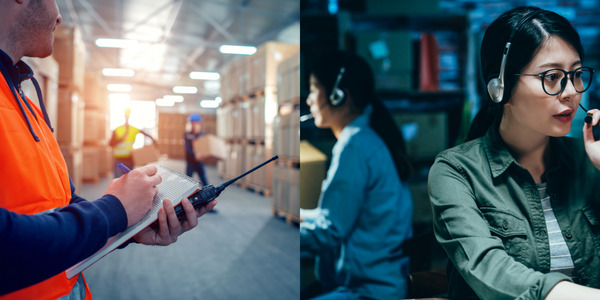 WHAT IS EFC LLC CHECK VERIFICATION?
EFS LLC check verification is a process that is used to confirm that an EFS check is valid. This process is used to verify the identity of the person who wrote the check, as well as to ensure that the check will not bounce and there are ample funds associated with the account. EFS LLC check verification can be a hassle because multiple parties may be involved for the verification process from the merchant and driver to the trucking company or business and dispatchers. That said, efs checks are generally considered to be very reliable, and EFS LLC com is a trusted site.
Once the driver has provided the efs number or tracking codes needed, the merchant will contact EFS LLC com for the authorization code. If all steps are completed correctly, verification may take between a minimum of 5 and 10 minutes. This process is known as an EFS transcheck which helps ensure the EFS checks are valid. This is done by verifying the information on the check against the EFS database. If there is a match, then the check is considered to be valid. However, if there is no match, then the check is considered to be invalid. EFS transcheck is a valuable tool for businesses that accept EFS checks, as it helps to protect them from fraud.
However, with paper checks, human error is likely and can add additional time to the EFS LLC check verification. Oftentimes, processing takes even longer because the driver or merchant makes an error during check verification such as writing down or reading of the wrong efs number.
24/7 repair shops and after-hours receiving facilities frequently encounter extended EFS processing times. These delays can prevent the driver from getting back on the road, which may result in lost revenue for the carrier.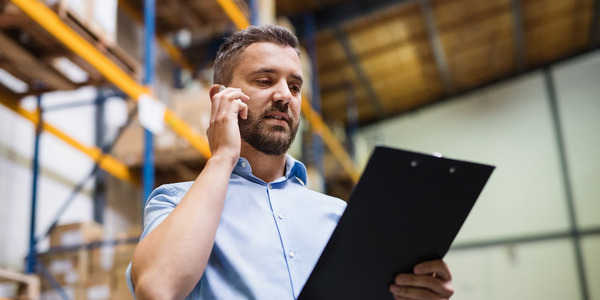 ROADSYNC: STREAMLINING THE PAYMENT PROCESS
If you are looking for a better way to pay, RoadSync Checkout is the answer. Our innovative technology can simplify payment activities, reduce processing time, and maximize revenue collection.
But don't just take our word for it. Schedule a free demo and see how our platform can drastically improve your payment processing capabilities.
FAQS:
What is EFS? EFS is an acronym for Electronic Funds Source. It is a type of check that can be used to make purchases or pay for accessorial fees.
How EFS Systems Work? EFS systems work by providing the trucking company or business with a set of numbers that can be used to verify the identity of the check writer and ensure that there are funds available to cover the purchase.
What type of storage is EFS? EFS is a type of check that can be used to make purchases or pay for accessorial fees. It is not a storage system, rather a payment method typically used in the transportation and logistics industry.
What is EFS used for? EFS is typically used to pay for accessorial fees associated with shipping and transportation. These are examples of a few common accessorial charges: lumper fees, detention fees, oversized freight fees, fuel surcharges, and so forth.