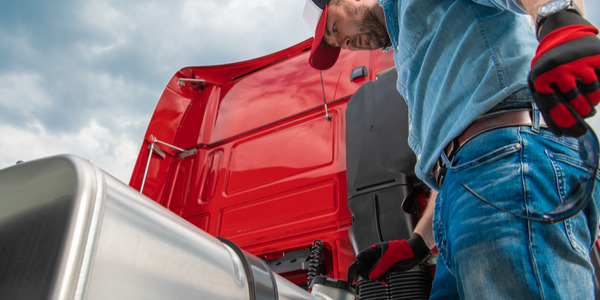 If you work in the trucking industry, then chances are that at some point or another, you've come across a fuel card. But what exactly is one? And how does it differ from other types of cards like credit and debit cards?
Essentially, fuel cards provide a cost-effective and efficient way for trucking companies to keep their fleets moving, and when linked directly into your fleet management software, can provide a host of benefits to help you easily track and manage expenses; report on fuel purchases and other related fleet fuel expenses.
Keep reading as we highlight what fuel cards are, how fuel cards work. and the benefits they provide for truck drivers and trucking companies.
View RoadSync solutions from Checkout, Advance and our Driver App to see how we incorporate industry standard payment methods such as fleet checks and fuel cards to make trucking industry payments easier and faster.
What is a fuel card?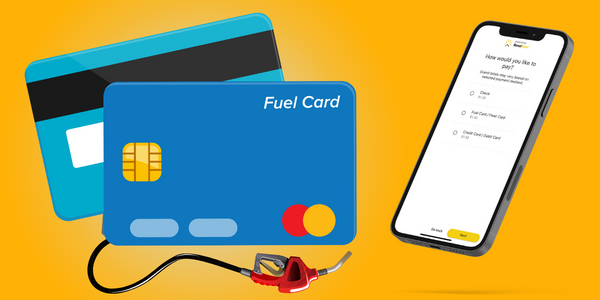 A fuel card is similar to a credit card and can be used when purchasing diesel, gasoline and other related fuel expenses from authorized in-network gas stations. Also referred to sometimes as a fleet card, they can help trucking companies and their drivers easily make and track over-the-road fuel purchases.
In addition to providing convenience for the broker, carrier, and truck driver to manage gas purchases, fuel cards are a great way to save money on purchasing fuel as they often provide fuel discounts as well as access to other discounts for fleet expenses such as maintenance and parts.
With the cost of fuel ranking as the number one concern in the transportation industry, according to the 2022 ATRI survey, looking into the different types, benefits and cost savings fuel cards provide, is key for operating your trucking business more efficiently.
Different Types of fuel cards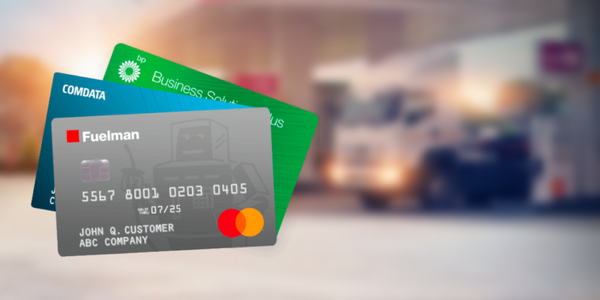 When it comes to fuel cards, there is no one-size-fits-all solution. There are three main types: branded fuel cards, merchant fuel cards and universal fuel cards. The type of fuel card you need will depend on the size and needs of your business and fleet.
Branded fuel cards
Branded fuel cards can only be used at a specific gas station chain as the fuel card is issued from that specific fuel provider. Because branded fuel cards are part of a network, they often offer discounts on fuel purchases. Examples of branded fuel cards might be Shell or ExxonMobil.
Universal fuel cards
Universal fuel cards can be used at any gas station as they are not tied to a specific fuel provider. These types of fuel cards are beneficial as they can be used to purchase fuel at a variety of locations. Similar to other types of fuel cards, a universal card will offer discounts, but may also have other associated fees. Comdata and Fuelman are examples of universal fleet fuel cards.
Merchant branded cards
A merchant branded fuel card is a type of fuel card that can be used to purchase fuel and other authorized purchases at a specific fuel station or group of fuel stations since the fuel merchants have created an agreement to partner with larger fuel companies.
Whichever type of fuel card you choose, make sure it meets the needs of your business.
Benefits of Fuel Cards
There are many benefits from fuel cards whether there are only a few truck drivers or a whole fleet that needs to purchase fuel via a credit card like experience, or have access to a fuel card program that offers discounts on tires, hotels, parking and other over-the-road expenses truck drivers encounter.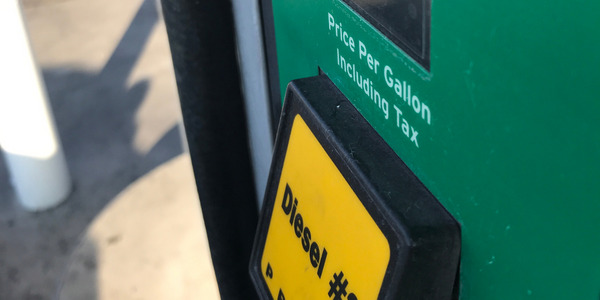 Discounts & Savings
Fleet fuel cards typically offer a variety of discounts, most commonly fuel card programs offer savings on diesel fuel anywhere between five cents to 15 cents and up per gallon. Requiring truck drivers to purchase fuel at specific gas stations or truck stops with access to discounted fuel prices can help reduce fuel costs for fleets. Fuel card programs may also offer additional incentives, rewards and rebates with purchases made over time similar to those you might see in the airline or hotel industries such as access to roadside assistance discounts or better rates for maintenance and parts such as tires; loyalty bonuses; or even cashback options.
Spending Controls
Most fuel cards let you control a variety of factors such as set spending limits, especially on where and how much can be purchased, as well as who can purchase and what is considered an authorized purchase such as a fuel purchase vs food or personal care items.
Fraud & Security Protection
With controls in place on who can use and where a fuel card can be used, a fleet fuel card provides enhanced measures of security to help reduce fraudulent transactions. Similar to credit cards, a fuel card may require certain authentication techniques or procedures such as entering a pin number.
Streamline Fleet Administration, Documentation & Reporting
Fuel cards were designed for fleets and therefore usually employ various features that make fuel management, documentation and reporting easier and more automated. With access to data such as total gallons purchased, average fuel economy and number of miles driven, submitting quarterly IFTA International Fuel Tax Agreement reports is simplified.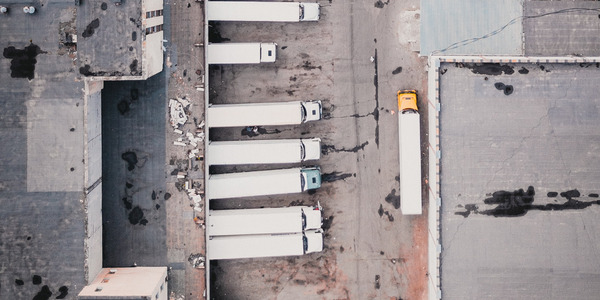 Better Visibility & Transparency
Having to manually track and reconcile paper receipts to conduct spend analysis of fuel is time consuming, costly and subject to human error. With data captured via fuel card purchases and made available digitally, you can easily get better insights into overall fuel costs and expenditures that help streamline reporting and quickly identify areas of risk or opportunity.
Ease of Use
Similar to using a credit card, the learning curve for a truck driver is very minimal with a fuel card, as well as the burden on a driver, since there is no need to carry cash, keep track of receipts or worry how to cover his/her largest over-the-road expense—purchasing fuel.
Improved Cash Flow
With better insights into fund usage and spend analysis, fuel cards let you reconcile expenses quickly and keep cash flowing.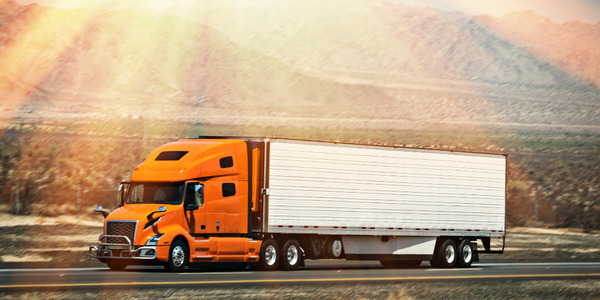 How do fuel cards work?
Fuel cards provide truck drivers an alternative payment method for purchasing fuel beyond having to carry cash, or even use a personal debit card or credit card, and then seek reimbursement.
So how does fuel card work? Whether part of a large fleet or an independent owner-operator, a driver can use a fuel card to purchase gasoline at any location—truck stop or gas station—partnered with the fuel card program network.
When a driver needs to refuel, they find a gas station or truck stop within the fuel card program's network that accepts the driver's fuel card, unless it is a universal card, then the driver can conviently go to any truck stop and fuel up.
At the gas pump, just like a credit card, the drivers simply swipes, taps or inserts the fuel card to get started and pay. The truck driver may need to enter in information such as driver or trip number, and/or PIN depending on the type of fuel card. If a driver can make other authorized purchases via his or her fuel card, then the driver can select those items or options and pay the cashier inside the truck stop as well.
With fleet fuel cards, drivers may not have to keep track of their paper receipts and submit with other fleet expenses for reimbursement. If the fleet manager links its drivers' fuel cards to the trucking company's fleet management software or TMS system, fuel purchases and other purchases made with the fleet card will automatically record all transaction details. Details captured may include which driver made the purchase, where the purchase was made, how much it was including sales tax and what the fuel card purchase was for—essentially, these digital details can eliminate the need for the driver to keep and submit receipts.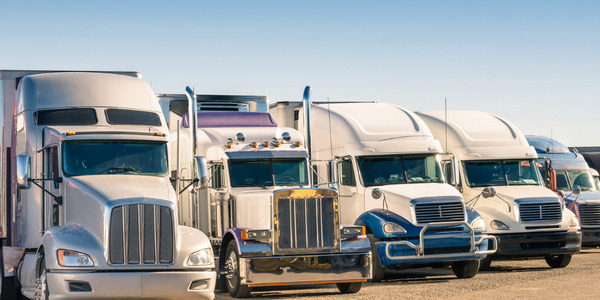 Because fuel providers are generally receiving a percentage cut from the in-network station for fuel purchases, they will negotiate per gallon discounts for the fuel card holders to encourage fuel purchases across the network and only apply fees for purchases made out of network.
Conclusion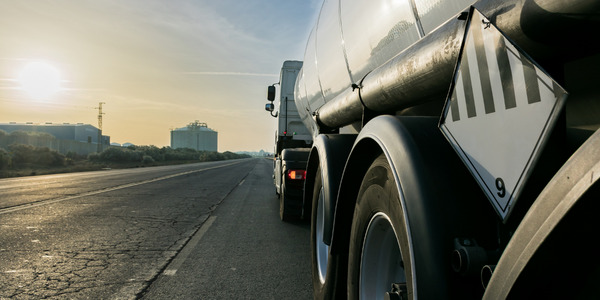 In conclusion, fuel cards for business provide a cost-effective and efficient way for fleet managers of large fleets and owner-operators or smaller carriers in the trucking industry to keep their fleets moving and make it easier to track and manage a fuel purchase.
Fuel cards are similar to credit cards and can be used when purchasing diesel, gasoline, and other related fuel expenses from authorized in-network gas stations. There are three main types of fuel cards:
Branded fuel cards;
Merchant fuel cards;
and Universal fuel cards.
As a fleet owner, the type of fuel card you need will depend on the size and needs of your business and fleet. There are a variety of fuel card providers in the fuel card industry; and while it's hard to say what are the best fuel cards, it's important to research and understand the differences and benefits each fuel card provider offers. Some benefits of using fuel cards include:
Discounts and savings on fuel and other authorized purchases;
Spend controls such spending limits—who, what and where
Fraud and security protection;
Streamlined fleet administration and documentation
Improved visibility & transparency;
And improved cash flow.
Connect with us to learn more about how RoadSync Checkout integrates fuel cards as a payment option for various logistics transactions from accessorial and lumper fees to towing and repair needs.