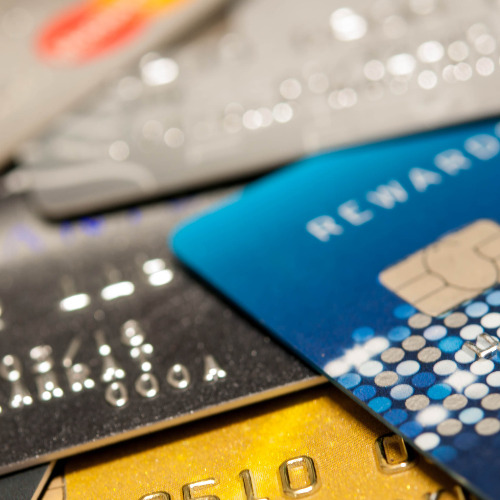 More About Fleet Cards
How to Use a Fleet Card
A fleet card is a type of credit card that is specifically designed for businesses that operate fleet vehicles, such as trucks. Fleet cards can be used to purchase fuel, maintenance and repairs, and other supplies needed to keep fleet vehicles on the road. Fleet cards can be either physical cards or virtual cards that are linked to an account. 
To use a fleet card, brokers or carriers must apply and get approved for a card. Once approved the account is funded and the card can be used to make purchases at fleet truck stops or other locations that accept fleet cards. When making a purchase, drivers will need to provide the physical fleet card or their account number and the amount of the purchase. After the purchase is made, the funds will be deducted from the account balance. Account balances can be monitored online or by calling customer service to keep track of maintenance purchases by various employees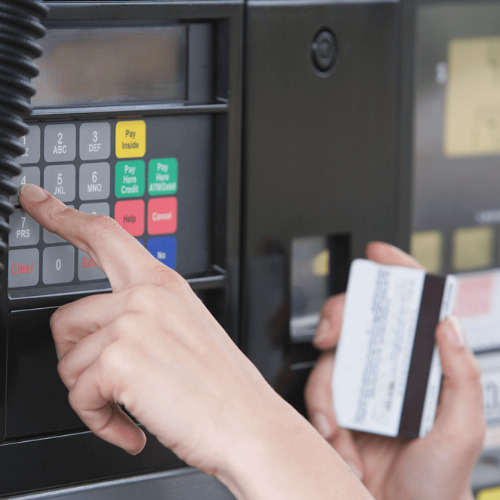 Instant Funds for Truck Drivers
How does a Fleet Card Work?
The most common usage for a fleet card is to buy fuel, but they can also be used for maintenance and some vehicle-related purchases at convenience stores. In contrast to corporate credit card that don't have many restrictions on where they can be used, fleet cards usually only cover expenses that are directly related to the fleet vehicle.
There are many different fleet cards available, but they all work in essentially the same way. The broker or carrier will first apply for the card and then receive it in the mail. Once they have the card, they can use it to make purchases at any location that accepts fleet cards. Fleet cards are a convenient way for brokers and carriers to manage their expenses and keep track of their spending. When it comes to managing fleet expenses, there are a number of options available to businesses. By exploring the different possibilities, businesses can find the solution that best meets their needs.
Fleet Card Alternatives
What is RoadSync Advance?
While the use of fleet cards is rising within the trucking industry, there are still challenges associated with keeping track of and managing expenses that can cause delays and human error. That's where RoadSync Advance comes into play. Rather than creating a new payment method, RoadSync Advance expands payment options for truck drivers and their carrier or brokers by integrating industry standard and common payment methods into one digital payment platform ensuring payment transactions are easier and faster. 
Built for brokers and carriers, RoadSync Advance is a digital payment management solution that makes it easier and faster for drivers to receive funds to pay accessorial, lumper, and over-the-road fees. By simplifying the process, RoadSync Advance allows you to quickly pre-authorize funds so drivers get instant access to what they need in real time. 
RoadSync Advance helps digitize and streamline trucking payment transactions reducing friction, time and human error often associated with express code authorizations and approvals. With RoadSync Advance, you'll get satisfied drivers, customers whose orders get delivered on time, and maximized hours of service for your business.
FAQs
1. What are the features that I should look for in a fleet card? Fleet cards offer many features that can be helpful for businesses, including the ability to track spending, earn rewards, and get discounts on gas and repairs. However, not all fleet cards are created equal. To find one that best meets your needs, here are some features to look for:
Tracking and Reporting

: Look for a card that offers comprehensive tracking and reporting capabilities. This way, you can closely monitor your spending and identify areas where you may be able to save money.

Discounts:

Many fleet cards offer discounts on gas and repairs. These can add up quickly, so be sure to compare rates before choosing a card.

Rewards: Some fleet cards offer rewards programs, which can help offset the cost of expenses. If you travel often, look for a card that offers points or miles that can be redeemed for travel.
2.  What's the best fuel card to get?
3. How do I withdraw money from my fleet card? Drivers shouldn't have to worry about fees for every card transaction, so the best way is to use in-network ATMs. These are machines that belong to the financial institution where you have your account; most of these institutions offer free cash withdrawals. If you can't find an ATM locator online, try looking at large banks or other stores–chances are they're partnered up!
Once an in-network ATM is located follow the following steps. Note: If you try to withdraw more than is in your account, your request will be declined and you may be charged a fee. To access your funds through an ATM:
Swipe or insert your card into the ATM

Enter your PIN when prompted

Select the withdraw option. If you make the wrong selection, you will receive an error message and a fee may be deducted from your card's balance.

Enter the dollar amount to be withdrawn. Upon authorization, the ATM dispenses the requested amount.
4. Are fleet cards or fuel cards worth it? If you manage a fleet of trucks, you're probably always on the lookout for ways to save money and streamline operations. Fleet cards, also known as fuel cards, can offer a number of advantages for fleet managers. For one, they can help you keep track of expenses and monitor your drivers' spending. In addition, fleet cards often come with discounts on fuel purchases, which can add up to significant savings over time. Finally, some fleet cards offer additional features like GPS tracking and maintenance management, which can further help to improve your fleet's efficiency. Overall, fleet cards can be a valuable tool for fleet managers who are looking to save money and improve efficiency.
5. What are the best fleet card alternatives?Fleet cards are a great way for businesses to manage their fleet expenses, but they're not the only option. There are a number of fleet card alternatives that can offer businesses similar or even better benefits. First, you could use a corporate credit card. This can be a good option if you already have a credit card with favorable terms. Another alternative is to set up an account with a fuel supplier. This way, you can get discounts on fuel based on the volume that you purchase. Finally, you could simply pay cash for your fuel purchases. This may not be as convenient as using a fleet card, but it can help you avoid fees and other charges. Plus, you'll have more flexibility in how you use your funds. Ultimately, the best fleet card alternative for your business will depend on your specific needs and preferences. Consider all of your options and choose the one that will help you save the most money.

6. What is RoadSync Advance? RoadSync Advance is a digital payments management platform offered by RoadSync that creates an easy and convenient way for brokers and carriers in the trucking industry to deliver funds to their drivers. Brokers and carriers can send pre-authorized funds directly to a driver via text for payment via fleet checks—Comchek or EFS To make a payment, drivers access the link sent via text and simply generate a payment code. No more waiting around for approvals or authorizations, drivers can pay quickly and get back on the road.
7. What is RoadSync Checkout? Roadsync Checkout is a digital payments platform offered by RoadSync that creates an easy and convenient way for businesses and drivers in the trucking industry to accept and make payments. Warehouses and other merchants such as repair and tow operations can send payment links directly to driver via text or email with various payment methods ranging from fleet checks—Comchek, EFS—to credit or debit cards, fuel cards, cash, etc. Drivers simply select their preferred or authorized payment method via the link received to on their phone. Then pay, get their digital receipt and are back on the road. What Our Customers Say
"RoadSync Pay is easy to use and given some of the previous challenges we faced, their team has been great ensuring we are comfortable with using the solution. In addition, the product has saved me time–I'm not having to bust my head trying to figure out how to pay lumper fees."
— Cindy's Logistics
"It's very useful for keeping track of expenses. The menu contains the right expense type. It's all detailed and set up perfectly. The attachment is sent to the accountant of my employer because all payments are handled by the accountant."
— Cedric
"RoadSync Advance is easy to use and given some of the previous challenges we faced, their team has been great ensuring we are comfortable with using the solution. In addition, the product has saved me time–I'm not having to bust my head trying to figure out how to pay lumper fees because EFS is accepted everywhere."
— Angel Sanchez, Logistics Coordinator and Co-Owner
Cindy's Logistics
"The new setup went great. The driver was very pleased with how easy it was. We can't wait to get the rest of the locations up and running."
— Dairyland Transportation, LLC