Read the full article on Payments NextIf there's one thing that defines the $1.8 trillion US logistics and transportation industry, it's speed. How fast can we get the product to the customer? What's the cost of facilities, fleet and the last mile for the fastest possible delivery? What's the impact of speedier delivery on our bottom line?

Those are critical questions and there's one other important speed question for CFOs, business owners, and managers in the logistics business. It's the speed of payment!
Digital payments platform RoadSync just introduced a new service to meet the challenge of faster payments throughout the logistics and transportation chain.
Express Deposit provides payments in minutes, not days
The new digital payments platform is called Express Deposit and it reduces payments from the traditional three to four days to as little as 30 minutes.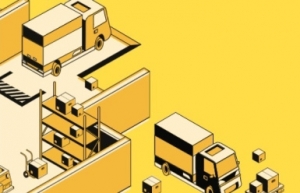 RoadSync helps warehouses, freight handlers, trucking companies, heavy truck repair and maintenance shops, and others digitally invoice and accept payments quickly, conveniently and securely. The company's digital platform dramatically reduces payment processing time and maximizes revenue collection.
"RoadSync simplifies payments and helps the logistics industry run faster – and now with Express Deposit, we're making it faster to cash out after a transaction too," said Robin Gregg, CEO of RoadSync. "By using Express Deposit, customers will now have access to their funds via a debit card in minutes, not days."
Simple, secure platform features
The company achieves a faster payments process by streamlining several components in its digital invoicing system: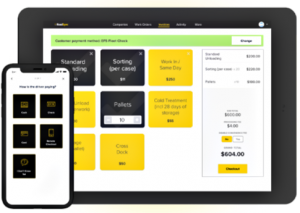 creating custom invoices and work orders that can be sent instantly by text or email
verification and payments acceptance by fleet check, credit/debit card, and ACH
direct payments to bank accounts, eliminating in-person deposits
minimizing fraud and payments handling for higher transaction security
easier monitoring and faster, more comprehensive data reporting.
The end result is payments within less than an hour instead of days as a result of substantial digital payment efficiencies, as well as better accounting and reporting, fewer human resources, much-improved cash flow, and profitability.
It's clear that the logistics and transportation industry is interested as Atlanta-based RoadSync recently passed the $100 million payments processed mark, after just two years of operations.
Now if RoadSync can just make the same leap forward in faster cross-border payments in the near future, new clients will be lined up at the pumps and warehouse gates.