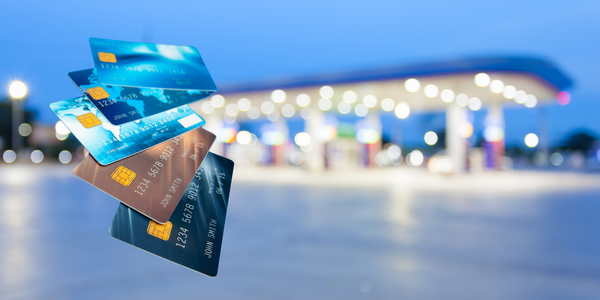 When it comes to running a small business, there are a lot of things to keep track of. For trucking companies—carriers and owner-operators in particular, one important consideration is how you will pay for fuel. There are a number of fuel cards on the market, and it can be difficult to know which is the best small business fuel card for you. In this blog post, we'll take a look at factors to consider when selecting the best fuel card for small business as well as offer some tips on how to choose the best small business fuel card that's right for you.
What Are Fuel Cards For Small Business?
If you own a small trucking business, you know how important it is to keep your fleet fueled and on the road. Fuel is also likely one of your biggest expenses, which is why it's so important to find ways to save. While you may think that fuel cards, also known as fleet fuel cards or fleet gas cards, are intended for larger fleets, that isn't the case.
Fuel cards for small businesses are a great way to save money as well as keep track of fuel purchases across your fleet—whether you have a few vehicles or many. Fuel cards typically offer discounts on fuel purchases, and some even provide rebates, rewards or cashback programs. Fleet fuel cards for small businesses can also help you track your spending and manage your budget more effectively. When choosing fuel cards for business, it is important to consider the type of fuel your vehicles use, where fuel purchases are made—locally, regionally, cross-country—and compare the various features and benefits. What is the best fuel card for small business, will ultimately depend on your specific needs.
As noted, there are a number of fuel cards for small businesses, and while they act similar to a credit card to purchase fuel, they function distinctly across the different types of fuel cards from branded fuel cards that can only be used at specific gas stations or chains to a universal fuel card that is not tied to a specific fuel provider. Universal cards are generally accepted at a number of locations, and therefore are good fuel cards for businesses that operate across different geographic locations. . While fuel cards are primarily used for the purchase of fuel, they can also be used to purchase related expenses that your truck driver may encounter such as tire replacements, maintenance, roadside repairs and so forth. All things to consider when selecting a fleet fuel card. With that said, let's take a look at some of the features to consider when selecting the best fuel card for a small business like yours.
Features to Consider in a Fuel Card
Diesel fuel costs are one of the largest operating expenses for trucking companies, with an average of 20,500 gallons of diesel fuel used per year for a commercial truck. The expense of managing fuel costs alone, plus trying to select the best small business fuel card might seem overwhelming since fuel cards offer a variety of benefits, including discounts at gas stations and the ability to track spending. And with so many different fuel cards on the market, it can be difficult to choose the right one for your business. When selecting the best fleet fuel card, there are a few key features you should consider.

1) Where Is The Fuel Card Accepted
Factors such as the type of fuel card—branded fuel card, universal card, or merchant—the fuel card program and provider or network will likely impact the eligible gas stations where fleet cards can be used. Therefore, it is important to consider if your fleet of vehicles covers a large geographical area or operates locally and regionally. Depending on those factors, you will want to consider or select a fuel card program with fueling stations that are accessible to your fleet.
2) What Type of Controls Does the Fuel Card Have
Regardless of your fleet size, you'll probably want to consider what type of purchase controls and other rules that the fleet card allows you to manage such as location controls and whether the fuel card only be used at fuel stations, or can it be used elsewhere for example at a warehouse to pay for lumper or other accessorial fees. Set spending limits are another measure that may be important to evaluate from setting spending and transaction limits on a daily and weekly basis to limits set per driver or group of drivers and the overall amount of fuel purchased.
While some fleet fuel cards for small business may limit you to gas purchases, some fleet cards will let you control what other eligible purchases can be made such as on repair services or vehicle parts, and even parking or showers at truck stops. Controls on eligible purchases can also be set to restrict the purchase of products such as food or personal care items. You may even want to consider the time of day when purchases can be made and whether that is relevant to your business.
Another key control to evaluate is whether the fleet fuel card provides unique identification and assignment measures by driver, which can help prevent card misuse and shed insights into overall fleet expenses. Assigning drivers a pin to use each time with the card as well as having to enter other vehicle information will help with monitoring and adjusting spending limits, alerts and reporting.
3) What Reporting, Data & Tools Does the Fleet Card Provide
Speaking of reporting, this can be an administrative nightmare and one that small business owners and fleet management staff don't have time for, especially when tracking manually or via paper records. That's why it's so important to consider the various tools, reports and data that are available with a fleet card solution. Here's a few a few questions to ask and use when comparing different fleet cards:
Is there an online application or mobile application that is accessible for back-office staff and/or drivers?
Is the application user friendly and easy to navigate?
Does the fuel card automatically capture and submit receipts to the online application
How can truck drivers identify and find eligible gas locations and other sites where eligible purchases can be made?
What type of data is collected on purchases and drivers?
Can you set up to receive automatic alerts about spend limits, unauthorized purchases or card declines, etc. as well as notifications to drivers when a fuel card credit limit has been reached or approaching its limit?
Can you connect the fuel card to your telematics system for additional data capture and tracking of driver activity, mileage and insights on overall fleet performance such as maintenance and fuel costs, which can be helpful for IFTA reporting as well.
4) What are the Fuel Card's Fees & Terms
Any time you are applying for a credit card or fuel card, it is important to understand the different card fees and charges that you may incur and how that affects your overall bill and its payment terms.
A few things to look for and understand what they are and how they correlate specifically to the fuel card program can include: monthly fees, late fees, out-of-network fees (if fuel is purchased at a location not within the fuel card's network), per gallon fees, processing or transaction fees, and even fees that may be charged for an expedited bill payment such as phone-payment fees. Even though you may find fees differ from one fuel card provider to another, not all fees are equal. Meaning that some providers may appear to have higher fees, but they may provide more detailed reporting, better fuel discounts and a larger network of fueling locations—all things to keep in mind and what is most impactful for your small business.
Additionally, be sure you understand the payment terms of the fuel card. While the average credit card may bill on a monthly, or 30-day term, some fuel cards may have payment schedules in the 7-day or even 14-day range, which could significantly impact cash flow.
Ultimately make sure you look for a fuel card provider that is transparent with their fees and payment terms.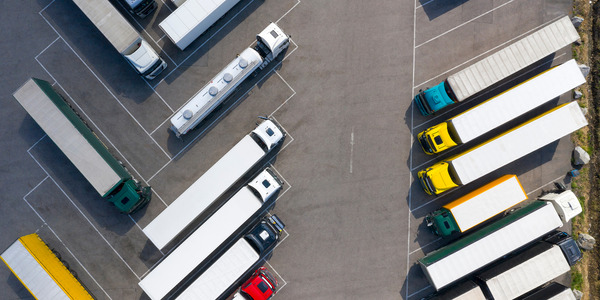 5) What Incentives & Benefits Does the Fleet Fuel Card Provide?
One of the biggest advantages of applying and utilizing a fuel card is that they were designed for the trucking industry and can provide a number of benefits to small business owners.
Discounts: Typically the number one benefit of fuel cards for small businesses is the negotiation discount on fuel expenses, usually a fixed cents per gallon rate. Other discounts that fuel cards might provide includes breakdown or roadside assistance, parts such as tires, truck washes, parking, showers, food and so forth at participating locations.
Rebates: Some fuel cards offer various rebates programs such as fuel rebates when drivers or a business hit a certain threshold or spend an amount of fuel.
Rewards: Similar to rebates, there may be additional incentives and discounts available on purchases made with in-network partners, loyalty rewards, referral or even sign-up offers.
6) Does the Fuel Card Have Any Security or Fraud Measures?
An advantage that a fuel card has over a credit card is the ability to limit the types of purchases made with the fuel card. Coming back to the controls provided by the fleet fuel card, confirm to what extent you can limit the fuel card's use and whether you can assign drivers to cards as well as employ unique driver ids or pins for further safeguards on who, when and for what the card can be used for.
7) Does the Fuel Card Provider Have Strong Customer Support?
Last but not least, is the importance of reputable customer support that is available to you and your drivers in the event that a situation arises when using the fuel card or questions about billing, reporting of fraud, etc. come up. A fuel card company's customer support can be just as important as the product they are providing, so it's important to understand the services they provide, when and if there are additional costs for support.
Here's a list of questions to ask the fuel card provider you are looking to select:
When is customer support available? 24/7 – 365 days a year? Business hours only? Keep in mind if customer support is only available during normal business hours (9am – 5pm) who will be available to help your drivers if they have an issue with their card on the road.
What service level agreements are in place? Do they provide different tiers or levels of service; and what is their average response time to service and support requests?
How is customer support available—phone, email, text, other?
Is customer support automated or do you have a dedicated account representative or department you can easily reach?
Do they provide any type of self-service FAQs, knowledge base or support documents that might be helpful that answer common questions or issues.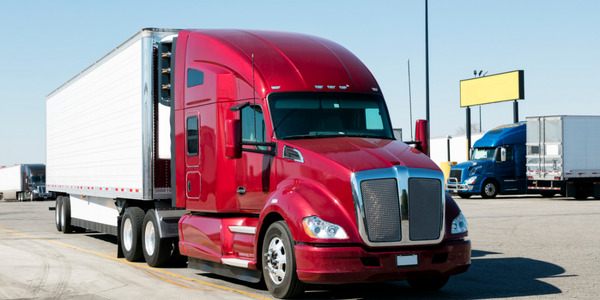 Best Fuel Cards for Small Business
Now that you are aware of the many different factors to consider when selecting the best fuel card for small business, where do you start in finding the fuel card providers? Well, to help you in your research, we've compiled a short list of fuel cards. This is just a handful of fuel cards available on the market. Remember that the best small business fuel card is really about your specific needs and what is right for your trucking operation.
1) WEX & EFS
EFS was acquired by WEX in 2016 and is a wholly owned subsidiary. Together the two organizations provide service to variously sized and mixed over-the-road fleets in North America. For WEX/EFS, we have highlighted a few of the many different fleet fuel card solutions provided across the organization. For more in-depth and additional information, visit WEX and/or EFS.
Features of all WEX/EFS Cards:
95% of U.S. gas stations
24/7 customer service
Transaction data capture on each purchase
Driver identification with set individual limits
Spend and fuel controls such as time of day, products, location and cost
Online account portal and management
WEX Fleet Card vs the WEX FlexCard
Both of these are tagged as good options for small to medium sized fleets with benefits focusing on local routes and fueling. The WEX Fleet Card however provides access to the WEX EDGE savings network, a great opportunity for smaller fleets to access deals on a range of over-the-road expenses including fuel but also tires and hotels, wireless and more. The WEX FlexCard doesn't have access to the EDGE savings network but does offer monthly fuel rebates of up to 3 cents per gallon. Additionally, it comes with no setup, annual or other card fees and allows you to carry a monthly balance.
Fleet One EDGE Fuel Card
As the name hints, this fuel card offers access to the EDGE savings network and comes with advanced finance management features and no fuel transaction fees at over 4,000 in-network sites.
EFS Fuel Card
Designed for slightly larger fleets of 50 trucks plus, the EFS Fuel Card has advanced online tools to help support fuel audits and reconciliation. The EFS Fuel card also has a Mastercard option for non-fuel purchases anywhere Mastercard is accepted that can be essential for long-haul truck driver.
2) Comdata
Comdata provides a variety of options for its fuel cards, even solutions tailored for different sized fleets. Comdata's extensive network can be used at thousands of locations nationwide. Their online account management system allows you to track spending and set up customized alerts as well as a host of other compliance services and features. Comdata also offers a range of discounts on fuel at select locations such as Pilot Flying J, Love's, AMBEST and TA Petro locations. Their small fleet solution has $0 card transactions fees, regardless of where you fuel up. Additional perks include savings of up to 65% on tires at over 3000 locations. Comdata offers 24/7 driver support and online account management. For more information on Comdata fuel cards and other fleet payment solutions visit comdata.com. 
QuikQ provides a variety of fuel payment solutions including their QuikQ Fuel Cards with a host of features from purchase controls across your drivers, trucks and even locations; to intuitive real-time reporting; online account management plus a mobile app; and compliance tools for fuel tax and fuel optimization. In addition, their site lists free 24/7/365 customer support calls and a nationwide network of fueling locations such as Love's, TA, Petro, Pilot Flying J along with other regional and independent chains.
U.S. Bank currently offers two different fleet fuel cards with an expansive network and benefits. The company states that the U.S. Bank Voyager Fleet Card can be used across 320,000 locations in the U.S. to pay for expenses such as fuel and maintenance. In 2021, U.S. Bank partnered with Mastercard to create the U.S. Bank Voyager Mastercard which allows customers to not only leverage Voyager Merchant locations to pay for fleet expenses but also any merchant who accepts Mastercard, expanding fleet-related and other over-the-road payments truck drivers are able to make such as fees for parking and tolls, fuel in U.S. territories such as Puerto Rico and even international locations, emergency tow and repair and other on-demand travel purchases like food and lodging.
Similar to other fuel card providers AtoB's solutions span both fleet and fuel payments with several fuel card options and pricing tiers. Features includes fuel discounts with no minimum spend; access to their partner network for additional discounts; ability to pay for additional purchases beyond fuel such as tires, vehicle repair and more. For fleet managers or owners your online dashboard with customizable reports to meet your needs also lets you set various controls such as approved merchants, spend limits and operational hours, as well as capture digital receipts to help you track all dollars spent and saved. The mobile app helps drivers access AtoB's network of fuel stations and partners with its fuel card usable nationwide anywhere Visa is accepted. Other features include telematics integration and SMS messaging to validate each transaction in real-time helping to fight fraud. Their site provides additional details as well as transparent pricing with a small business fuel card offer.
Conclusion
As an owner operating a trucking business, you know that fuel is an essential part of keeping things running smoothly and every dollar counts. Whether you've got a fleet of vehicles or just a few, making sure you've got the best fuel card can save you time and money. There are a lot of options in the market, so knowing what the best fuel card for small business is really about what's right for your business. Here's a summary or check list you can use to keep in mind as you decide what's the best fuel card for your small business:
Acceptance: One of the most important things to consider is whether the card will be accepted at the gas stations your vehicles frequent.
Benefits and Rewards: Many cards come with additional benefits like cash back or points that can be redeemed for merchandise or travel. If saving money is a priority, look for a card that offers discounts on fuel purchases.
Fees: Some cards come with annual or monthly fees, while others have no fee at all. It's important to compare the fees associated with each card along with the features provided to make sure you're getting the best value for your money and the tools you need to support your business.
Features & Tools: Know what features are nice to have vs are necessary to help you get the most out of your fuel card. Do you need advanced features to help you with fuel audits and reporting, integrations to telematics systems, an online management portal plus app for your drivers, and will you get digital receipts and other data to help make reconciliation and budgeting easier?
Purchase Limitations: Not only are controls important to help with security and increased protection against fraud, but if your drivers need to pay for other over-the-road expenses like lumper and accessorial fees at warehouse or delivery locations, make sure that the fuel card you choose can be used for payments beyond the fuel pump. Solutions like RoadSync Checkout work with different partners in the trucking industry to ensure payment methods like fuel cards are possible for payments at warehouse merchants as well as for tow and repair services
Remember these are just a few things to evaluate, but by considering these factors, you can be sure you'll have the tools to help you choose the best fuel card for your small business needs.
You can also connect with us to learn more how RoadSync Advance helps carriers pre-authorize funds for drivers when making various over-the-road payments.